In this pilot study, unloading the left ventricle with the Impella CP circulatory support device and delaying angioplasty by about 30 minutes appeared to be feasible and safe in patients with acute myocardial infarction without cardiogenic shock. This work sought to test the hypothesis that the device reduces ischemia-reperfusion injury.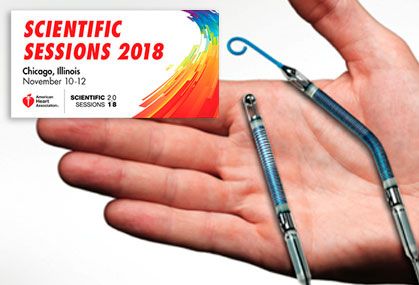 The trial included 50 patients who had the Impella CP implanted and were randomized to immediate angioplasty or angioplasty after a 30-minute delay.
The study (presented at the American Heart Association [AHA] Scientific Sessions and published simultaneously in Circulation) showed that delaying reperfusion was associated with an obvious increase in door-to-balloon time (from 73 to 97 minutes), but not with an increase in adverse events or infarct size at 30 days.
There was no evidence of prohibitive risk that would prevent investigators from starting a much larger multicenter study next year.
---
Read also: AHA 2018 | Canakinumab Reduces Hospitalization for Cardiac Failure in Respondents.
---
The Impella device was successfully implanted and removed after a minimum of 3 hours of support.
As regards the safety endpoint, there was one death and one case of stroke in the immediate angioplasty group and 3 deaths and two flow-limiting dissections of the femoral artery when removing the device in the delayed group.
Original title: Unloading the Left Ventricle Before Reperfusion in Patients with Anterior ST-Segment Elevation Myocardial Infarction: A Pilot Study Using the Impella CP.
Reference: Kapur N et al. Circulation. 2018; Epub ahead of print.
---
We are interested in your opinion. Please, leave your comments, thoughts, questions, etc., below. They will be most welcome.