Sirolimus-eluting stents with biodegradable polymer did not offer better outcomes compared with instant-classic (and undoubtedly valid) everolimus-eluting stents with durable polymer such as Xience.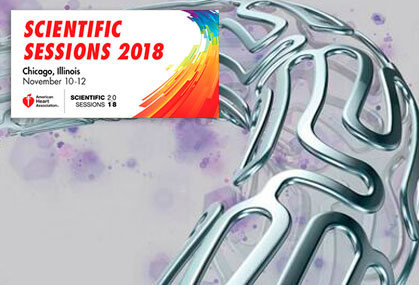 New-generation drug-eluting stents (DES) offer better outcomes than first-generation devices after a 10-year follow-up, according to the ISAR-TEST 4 trial presented at the American Heart Association (AHA) Congress Scientific Sessions and published simultaneously in Circulation. This study also investigated the potential late benefit of using a biodegradable versus durable polymer, which could not be confirmed.
Two stents reduced the rates of combined events and all-cause death compared with first-generation sirolimus-eluting stent Cypher: everolimus-eluting stent Xience and sirolimus-eluting stent Yukon Choice PC.
---
Read also: AHA 2018 | More Evidence for the Impella Device, But Larger Trials Are Necessary.
---
Long-term data beyond 5 years comparing new-generation DES with biodegradable polymer and older stents with durable polymer were unclear, and this work was the first to provide information in this regard.
ISAR-TEST 4 was initiated in 2007 and included 2603 patients with ischemic symptoms or evidence of myocardial ischemia and lesions in a native coronary artery, who were randomized 2:1:1 to stenting with Yukon Choice PC, Xience, or Cypher. About 29% of patients had diabetes, and 86% presented multivessel disease. Additionally, 40% experienced acute coronary syndromes.
The 10-year follow-up was available in 83% of patients, with a mean follow-up of 10.6 years. At this extended follow-up, there were significant differences in terms of combined events (death, infarction, target-vessel revascularization) and all-cause death in all subgroups, featuring lower rates with the two new-generation stents.
---
Read also: AHA 2018 | Canakinumab Reduces Hospitalization for Cardiac Failure in Respondents.
---
The rate for combined events was 47.7% with Yukon Choice PC, 46.0% with Xience, and 54.9% with Cypher, thus demonstrating relative risk reductions of 18% to 21% with new devices. Mortality rates were 31.8%, 30.3%, and 37.2%, respectively, indicating relative risk reductions of 18% to 22% with the new devices vs. Cypher.
Original title: Ten-Year Clinical Outcomes from a Trial of Three Limus-Eluting Stents with Different Polymer Coatings in Patients with Coronary Artery Disease: Results from the ISAR-TEST 4 Randomized Trial.
Reference: Kufner S et al. Circulation. 2018; Epub ahead of print.
---
We are interested in your opinion. Please, leave your comments, thoughts, questions, etc., below. They will be most welcome.