Coronary angioplasty or percutaneous coronary intervention (PCI) reduces angina and improves quality of life in patients with stable ischemic cardiomyopathy, though the ORBITA study has shed new light on this. Meanwhile, we will assume this is indeed the case, until new studies either confirm or refute the above mentioned, controversial study.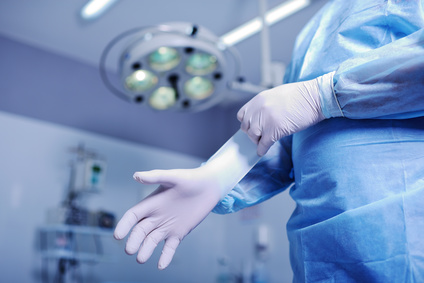 Either way, it is not clear whether PCI improves quality of life per se, or if, on the contrary, this depends on other patient-related factors.
To answer this question, the authors created a model to predict angina and quality of life at one year after PCI and optical medical therapy (OMT).
The prediction model was developed using data from 2287 stable patients from the COURAGE study randomized to PCI + OMT vs. OMT alone.
---
Read also: Can We Discontinue Betablockers after AMI?
---
Even though most patients improved regardless received treatment, they observed a marked variability in Seattle's Angina Questionnaire scores at one year after randomization.
PCI presents superior improvement (around 2 points) in the Angina Questionnaire scores vs. OMT alone, which is not affected by the diverse patient baseline characteristics.
The ratio of angina free patients or with good/excellent physical activity or quality of life at one year was 57%, 58% and 66% for the PCI group + OMT, and 50%, 55% and 59% for the OMT group respectively.
---
Read also: Less Bivalirudin and Minimal Use of Ultrasound for Puncture Is the Worldwide Trend in Transradial Access.
---
Despite characteristics such as baseline symptoms, age, or diabetes were relevant in predicting symptoms, the most important factor was the magnitude of myocardium subtended by narrowed coronary arteries. The model had a modest to good capacity to discriminate, with excellent calibration.
Conclusion
The health status outcomes of stable ischemic heart disease patients treated by OMT+PCI versus OMT alone can be predicted with modest accuracy. Angina and quality of life at 1 year is improved by PCI but is more strongly associated with other patient characteristics rather than PCI per se.
Original title: Predicting the Benefits of Percutaneous Coronary Intervention on 1-Year Angina and Quality of Life in Stable Ischemic Heart Disease. Risk Models From the COURAGE Trial (Clinical Outcomes Utilizing Revascularization and Aggressive Drug Evaluation).
Reference: Zugui Zhang et al. Circ Cardiovasc Qual Outcomes. 2018;11:e003971.
---
We are interested in your opinion. Please, leave your comments, thoughts, questions, etc., below. They will be most welcome.