Pulmonary artery denervation is associated with significant hemodynamics improvement, as well as improved clinical outcomes in patients with both post and precapillary pulmonary hypertension. Even though there are several studies on this technique, they included few patients (with different criteria and different devices), which is why we need more randomized studies.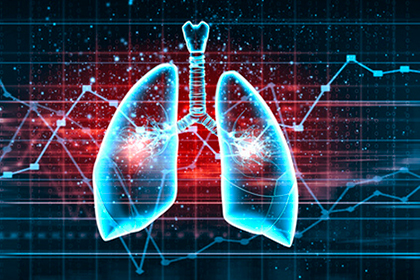 This prospective, randomized, study with sham procedure (following the latest trend) seeks to show the benefit of renal denervation in a combined population of patients with both pre and post capillary pulmonary hypertension.
It included 98 patients with pulmonary hypertension defined as mean pulmonary artery pressure mean ≥25 mmHg, a pulmonary capillary wedge pressure >15 mmHg and a pulmonary vascular resistance >3.0 wood units.
Patients were randomized to sildenafil plus sham procedure vs. pulmonary denervation. Both groups received standard medical therapy for cardiac failure.
---
Read also: Revascularization in Patients with Multivessel Disease, Diabetes, and Kidney Disease.
---
Primary end point was primary endpoint was increase in 6-minute walk distance at 6-month follow-up, and secondary endpoint was pulmonary resistance reduction.
At 6 months, mean increase in 6-minute walk test was 83 meters for the denervation group and 15 meters for the sildenafil group (p<0.001).
Denervation was also associated with a significant drop in pulmonary resistance compared against sildenafil (p=0001).
---
Read also: TCT 2018 | PADN-5: Pulmonary Artery Denervation in Pre- and Post-Capillary Pulmonary Hypertension.
---
Some patients showed worse clinical outcomes during the study, though there were fewer among denervation patients (16.7% vs. 40%; p=0.014).
Conclusion
Pulmonary artery denervation was associated with significant hemodynamic and clinical improvement in patients with pulmonary hypertension of different etiology. More studies are necessary to find out more about the efficacy of this technique.
Original title: Pulmonary Artery Denervation Significantly Increases 6-Min Walk Distance for Patients with Combined Pre- and Post-Capillary Pulmonary Hypertension Associated with Left Heart Failure. The PADN-5 Study.
Reference: Hang Zhang et al.
---
We are interested in your opinion. Please, leave your comments, thoughts, questions, etc., below. They will be most welcome.