According to this new study, in patients with coronary disease, diabetes, and chronic kidney disease who underwent revascularization through angioplasty or surgery, events are similar.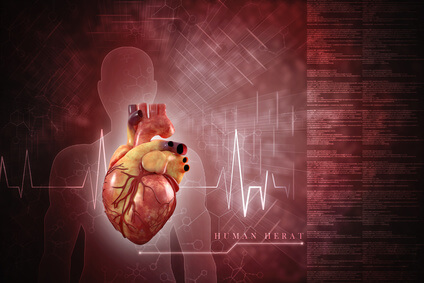 This is one of the first studies painting the real picture for the prognosis of patients revascularized in these conditions (diabetes plus chronic kidney disease).
At first sight, these patients would seem to present a more complex anatomy, and intuition may lead us to think that they would benefit more from surgery. However, this work shows us similar events. Complex anatomy seems to be compensated by the comorbidities present in these patients.
---
Read also: Left Main PCI Technique Could Change DAPT Duration.
---
The rates of combined events and mortality after revascularization are high with both strategies (angioplasty or surgery); the only difference seems to be a trend towards less repeat revascularization with surgery. These data are in no way definitive, and specific studies in this special high-risk population are required.
Despite all criticism, the FREEDOM trial has already confirmed that surgery is the best strategy for patients with multivessel disease and diabetes. However, after adding chronic kidney disease, a 5000-patient cohort was not able to answer the question clearly.
This work, published in the February 2019 issue of the Journal of the American College of Cardiology, included 4953 patients with diabetes (21.4% with chronic kidney disease as well) from BARI 2D, COURAGE, and FREEDOM, who underwent revascularization (of any type) or received optimal medical therapy.
---
Read also: Predicting Coronary Angioplasty Benefits.
---
At 4.5 years of follow-up, the rate for combined events was greater in patients who had kidney disease (hazard ratio [HR]: 1.48; 95% confidence interval [CI]: 1.28-1.71), and so was the mortality rate (HR: 1.69; 95% CI: 1.40-2.05).
As expected, the higher the level of renal impairment, the worse the prognosis (the mortality rate for patients with moderate-to-severe kidney disease doubled the rate for patients with mild disease).
There was no significant difference in risk of combined events between revascularization strategies in patients with kidney disease and diabetes (p = 0.11).
---
Read also: Can We Discontinue Betablockers after AMI?
---
Some of the limitations of this work include the fact that obsolete- and newer-generation drug-eluting stents were grouped together, and that cardiac deaths cannot be differentiated from non-cardiac deaths. Researchers did not adjust for the use of insulin (or lack thereof) either.
Now we can only wait for the outcomes of ISCHEMIA-CKD, a trial running in parallel with the main ISCHEMIA trial, randomizing patients with severe chronic kidney disease or end-stage renal disease to optimal medical therapy, angioplasty, or surgery.
Original title: Impact of Chronic Kidney Disease on Outcomes of Myocardial Revascularization in Patients with Diabetes.
Reference: Farkouh ME et al. J Am Coll Cardiol. 2019;73:400-411.
---
We are interested in your opinion. Please, leave your comments, thoughts, questions, etc., below. They will be most welcome.