This work found better survival rates with oral treatment, an outcome that may be credited to shorter hospital stays and the subsequent reduction of complications related to them.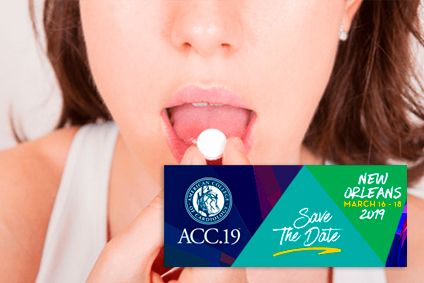 A strategy of switching to oral treatment after a short intravenous (IV) regimen confers long-term safety and efficacy. These data are derived from an exploratory analysis of the POET trial.
This might allow many patients to go home earlier with a survival advantage derived from avoiding all hospital-associated complications.
The main author of this work presented at the American College of Cardiology [ACC] 2019 Scientific Session (and simultaneously published in the New England Journal of Medicine [NEJM]) suggested that oral antibiotics may safely be administered during approximately half the recommended antibiotic treatment period, thus reducing by half the length of hospital stay.
---
Read also: ACC 2019 | Having an Infarction at Very Young Age or 10 Years Later Does Not Change Long-Term Mortality.
---
Oral treatment and early discharge home may be an appropriate strategy in up to 50% of patients.
The POET trial randomized patients with left-sided endocarditis who were hospitalized in Denmark sites and had been receiving IV treatment. Patients were randomized on day 10 to either continue IV therapy (n = 199) or switch to oral antibiotics (n = 201) and discharge to outpatient follow-up.
Half of patients had aortic valve endocarditis, about one-third had mitral endocarditis, and about 10% had endocarditis in both valves.
---
Read also: ACC 2019 | PARTNER 3: Low Risk TAVR vs. Surgery, Fewer Events per Year.
---
The most frequent pathogens were streptococci, followed by Staphylococcus aureus, Enterococcus faecalis, and coagulase-negative staphylococci.
About one quarter of patients with aortic valve disease had developed an infection in a previously implanted prosthetic valve.
At 6 months, all-cause mortality, unplanned surgery, clinical signs of embolic events, or relapse of bacteremia with the identified pathogen had occurred in 12.1% of patients with IV treatment and in 9.0% of patients with oral treatment (odds ratio [OR]: 0.72; 95% confidence interval [CI]: 0.37-1.36).
---
Read also: ACC 2019 | TAVR in Low-Risk Patients Is Noninferior.
---
After a 3.5-year follow-up, the safety and efficacy of the oral strategy were maintained.
The primary endpoint occurred in 38.2% of patients who received IV treatment and in 26.4% of patients who received oral treatment (hazard ratio [HR]: 0.64; 95% CI: 0.45-0.91).
There were no significant differences regarding the components of the primary endpoint with the exception of long-term survival, which was superior with oral treatment (16.4% vs. 27.1%; P = 0.009).
Original title: Long-Term Outcomes of Partial Oral Treatment of Endocarditis.
Reference: Bundgaard H et al. N Engl J Med. 2019; Epub ahead of print.
---
We are interested in your opinion. Please, leave your comments, thoughts, questions, etc., below. They will be most welcome.