Experts still won't agree on whether to carry out randomized trial to put an end to this discussion, but it seems clear that balloon expandable TAVR is valid only for certain anatomies.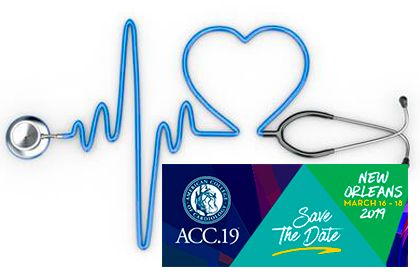 TAVR in real world bicuspid valve populations is associated with similar outcomes at 30 days and one year when compared against cohorts with regular valves, according to the new registry.
However, patients with bicuspid anatomy have higher risk of root rupture, conversion to conventional surgery, and stroke.
Data have given grounds for TAVR to be considered a reasonable alternative for patients at high or intermediate risk of surgery, which calls for a randomized study.
---
Read also: ACC 2019 | PARTNER 3: Low Risk TAVR vs. Surgery, Fewer Events per Year.
---
This registry shows that patients with bicuspid anatomy required more conversion to surgery (0.9% vs 0.4%; p=0.03) and presented more annulus rupture (0.3% vs 0; p=0.02). Numerically, yet not significantly, a second valve was needed for bicuspid patients.
At 30 days, there were no differences in all-cause mortality, life threatening bleeding, vascular complications or reinterventions in both groups. The difference lies on a higher stroke rate in the bicuspid cohort (2.4% vs 1.6%; p=0.02) and the need for pacemaker implantation (9.1% vs 7.5%; p=0.03). Most strokes were periprocedural.
At one year, these differences disappeared both in mortality and in stroke, and also in the combination of both events.
---
Read also: ACC 2019 | TAVR in Low-Risk Patients Is Noninferior.
---
Paravalvular leak tended to be higher in bicuspid patients (p=0.08) but resulted equivalent at 30 days and one year, compared with the tricuspid cohort.  
Original title: Outcomes of transcatheter aortic valve replacement with balloon-expandable Sapien 3 valve in bicuspid aortic stenosis: an analysis of the STS/ACC TVT registry.
Presenter: Makkar RR.
---
We are interested in your opinion. Please, leave your comments, thoughts, questions, etc., below. They will be most welcome.