Patients who suffered their first coronary event before turning 40 years old have similar long-term mortality to those who experienced it even 10 years later, according to the YOUNG-MI Registry presented at the American College of Cardiology [ACC] 2019 Scientific Sessions.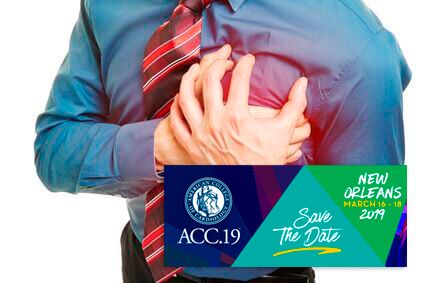 Secondary prevention must be used aggressively in both young and elder patients.
Over more than 10 years of follow-up, very young patients (younger than 40 years old) who are infarction survivors did not have significantly better risks of all-cause death (hazard ratio [HR]: 0.72; P = 0.056) and cardiovascular death (HR: 0.83; P = 0.447) than patients who experienced an infarction much later.
---
Read also: ACC 2019 | PARTNER 3: Low Risk TAVR vs. Surgery, Fewer Events per Year.
---
We have to be aggressive in terms of secondary prevention regarding these individuals so as to lower their risk of new events, specifically for those who experience their first infarction under the age of 40. Considering this young population, we must take into account just a few factors, such as substance abuse and coronary dissections.
This analysis focused on 2097 patients who had suffered type 1 infarctions. Among them, 20.6% were younger than 40 years old.
Original title: Risk Factor Profiles and Outcomes of Very Young Adults with Myocardial Infarction: Results from the YOUNG-MI Registry.
Presenter: Yang J.
---
We are interested in your opinion. Please, leave your comments, thoughts, questions, etc., below. They will be most welcome.