The CHOICE trial included 241 patients with severe aortic stenosis and high surgical risk who underwent transcatheter aortic valve replacement (TAVR) using transfemoral access. These patients were randomized to balloon-expandable valve (Edwards Sapien XT) vs. self-expanding valve (Medtronic CoreValve). The endpoints were all-cause mortality, stroke, readmission, valve function parameters as measured through an ultrasound, and durability.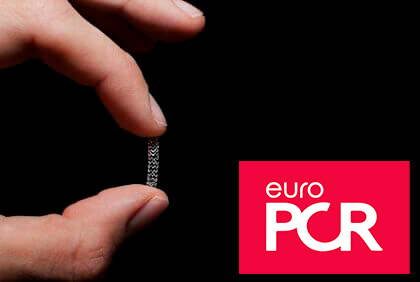 There were no differences between valves at 5 years in all-cause mortality (47.6% vs. 53.4%; p = 0.38), cardiovascular mortality (21.5% vs. 31%; p = 0.12), or stroke (16.5% vs. 17.5%; p = 0.73).
The gradients for both valve types remained low and the effective orifice area was preserved at 5 years. There were no differences in durability either.
The rates for moderate-to-higher paravalvular leak was initially higher with self-expanding valves, but such difference was not present at 5 years.
Original Title: Five Year Outcomes after TAVI with balloon-expanding volves vs self expanding valves: results from the CHOICE randomised clinicas trial.
Presenter: M. Abdel-Wahab.
We are interested in your opinion. Please, leave your comments, thoughts, questions, etc., below. They will be most welcome.