A small number of highly selected patients presents good outcomes with new bioresorbable scaffold MeRes, but much more evidence is necessary to bring back the concept.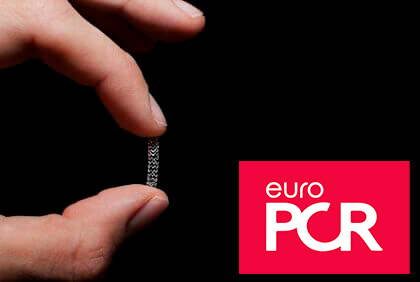 The MeRes-1 study tested the newest generation of the Meril Life Sciences bioresorbable scaffold, a device featuring thinner struts compared with Absorb (from 150 µm in Absorb to only 100 µm). Results at 3 years are relatively good, with a major event rate of just 1.87%.

The study included 107 patients treated with the sirolimus-eluting scaffold and only two of them required revascularization of the target lesion.

Moreover, in the MeRes-1 Extend study, a similar trial with 62 patients, the 2-year major adverse cardiac events (MACE) rate was 1.61%, with just one case of ischemia-driven revascularization.

---
Read also: EuroPCR 2019 | Most Recent TAVR Meta-Analysis: The Spectrum of Treatment Reaches All Patients.
---
Significantly, no cases of thrombosis were reported in any of these works.

The MeRes scaffold has already been approved in India and received CE Mark approval for Europe a few days ago.

These are promising data mainly regarding device safety in relatively simple lesions, but there is a need for further long-term evidence comparing device efficacy and safety with that of contemporary drug-eluting stents.

Original Title: MeRes-1 Extend: imaging and two-year clinical outcomes of thin-strut sirolimus-eluting bioresorbable vascular scaffold in patients with coronary artery disease.
Reference: Abizaid A.

We are interested in your opinion. Please, leave your comments, thoughts, questions, etc., below. They will be most welcome.