This new meta-analysis combines all randomized transcatheter aortic valve replacement (TAVR) vs. surgical aortic valve replacement trials and expands the scope of TAVR.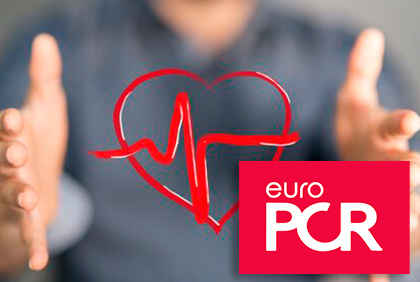 Evidence across the range of risk studied supports a paradigm shift in patients with symptomatic severe aortic stenosis.
The clinical superiority of TAVR compared with surgery has been demonstrated across the spectrum of risk, which, consequently, should not guide the choice between these treatment strategies.
This meta-analysis, presented at EuroPCR and simultaneously published in the European Heart Journal, combines over 8000 patients who have been enrolled to date in 7 randomized controlled trials, from the earliest high-risk or inoperable patient trials to the most recently released studies, PARTNER 3 and Evolut TAVR in Low-Risk Patients.
---
Read also: EuroPCR 2019 | Leaflex: New Device for Pre-TAVR Calcium Fracture.
---
Beyond patient risk and regardless of valve type, TAVR was associated with a significant reduction in all-cause mortality as compared with surgery (hazard ratio [HR]: 0.88; 95% confidence interval [CI]: 0.78-0.99). The rate of stroke also favored TAVR, unlike the rates for vascular complications and pacemaker implantations.
In an analysis that only included patients treated using transfemoral access, mortality was reduced by 17% at 2 years with TAVR (HR: 0.83; 95% CI: 0.72-0.94).
Hospital costs are also reduced due to lower procedure times, reduced intensive care unit stays, and reduced total hospital stays. Costs, however, may change significantly depending on the country.
The EuroPCR statement concludes that TAVR should now be the strategy of choice, with a heart team weighing the individual clinical and anatomical characteristics of patients.
---
Read also: EuroPCR 2019 | EFFPAC: New Peripheral Paclitaxel Coated Balloons, Efficacy with no Sign of Mortality.
---
There still are a number of uncertainties, including those related to durability, bicuspid valve disease, younger patients, treatment of concomitant coronary artery disease, and best antithrombotic strategy.
Original Title: Transcatheter aortic valve implantation vs. surgical aortic valve replacement for treatment of symptomatic severe aortic stenosis: an updated meta-analysis.
Reference: Siontis GCM et al. Eur Heart J. 2019; Epub ahead of print.
---
We are interested in your opinion. Please, leave your comments, thoughts, questions, etc., below. They will be most welcome.