In this new era, the paradigm to treat the whole spectrum of transcatheter aortic valve replacement (TAVR) patients has started to shift beyond risk. However, broadening the spectrum raises the question of durability, which is why any long-term TAVR outcomes in any context are welcome.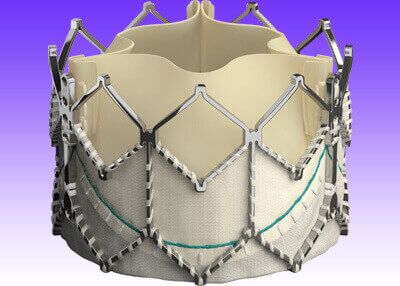 This specific study studied TAVR durability in the treatment of degenerated surgical valves fn symptomatic patients at high surgical risk (≥50% major morbidity or mortality) enrolled in the PARTER 2 valve in valve and its ongoing registry.
It included 365 patients with mean age 78.9±10.2 years and 9.1±4.7% STS.
At 3-year follow up, all-cause mortality was 32.7% and 1.9% required surgical reintervention. Mean gradient dropped from 35 mmHg to 17.8 mmHg at 30 days and 16.6 mmHg at 3 years.
---
Read also: EuroPCR 2019 | MeRes-1: Bioresorbable Scaffolds Return with Renewed Strength.
---
Effective orifice area grew from 0.93 at baseline to 1.13 and 1.15 at 30 days and 3 years respectively. Aortic failure also saw significant reduction, from 45.1% in patients who presented moderate to severe failure at baseline to 2.5% at 3 years.
With the change in pressure, mitral failure also improved significantly (from 33.7% with moderate to severe failure to only 8.6%; p=0.0001). Something similar was also observed with tricuspid failure, as well as increased ejection fraction and reduced ventricular mass.
As regards symptoms, 90.4% of patients were in functional class III/IV, while at 3 years only 14.1% of patients ramained in the same class.
Conclusion
At 3 year follow up, TAVR for degenerated surgical valves was associated to favorable survival, sustained improvement in hemodynamic parameters and excellent functional class and quality of life.
Original Title: 3-Year Outcomes After Valve-in-Valve Transcatheter Aortic Valve Replacement for Degenerated Bioprostheses. The PARTNER 2 Registry.
Reference: John G. Webb et al. Am Coll Cardiol 2019;73:2647–55.
We are interested in your opinion. Please, leave your comments, thoughts, questions, etc., below. They will be most welcome.