Non-adherence to dual antiplatelet therapy varies with age and patients older than 75 years old are those who discontinue treatment most frequently. However, this characteristic in elderly patients was not associated with more cardiovascular events.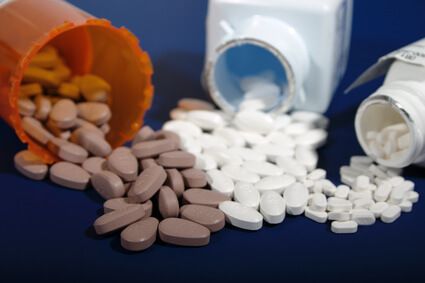 Treatment compliance protected patients younger than 75 years old from events, while there was increased cardiovascular risk among this population when dual antiplatelet therapy was discontinued.
This work derives from the PARIS (Patterns of Non-Adherence to Antiplatelet Regimens in Stented Patients) registry, which analyzed clinical events at 2 years, incidence, and effect of dual antiplatelet therapy cessation by age (≤55, 56 to 74, and ≥75 years).
Dual antiplatelet therapy cessation included physician-recommended discontinuation, interruption for surgery, disruption from bleeding, and, finally, non-compliance.
---
Read also: Outpatient Rhythm Monitoring After TAVR Could Save Us from Some Pacemakers?
---
Clinical events were a composite of cardiac death, definite or probable stent thrombosis, spontaneous infarction, or clinically-justified revascularization. The secondary endpoints were bleeding and the primary endpoint excluding revascularization (MACE2).
A total of 1192 (24%) patients were ≤55 years old, 2869 (57%) were 56-74 years old, and 957 (19%) were ≥75 years old.
Patients who were ≥75 years old discontinued treatment more frequently and also presented increased risk of MACE2, death, cardiac death, and bleeding compared to younger patients.
Dual antiplatelet therapy cessation was only associated with an increased risk of events in younger patients (≤75 years old) and when the cause for cessation was bleeding or patient decision. The latter could not be proven for the group of elderly patients.
---
Read also: Mortality and Paclitaxel Devices, Data Are Aligning.
---
Cessation was not associated with events when caused by medical indication or surgery, regardless of the age group.
We may conclude that non-adherence (treatment cessation by choice) seems to be dangerous only in young patients or when caused by bleeding.
Original Title: Dual-Antiplatelet Therapy Cessation and Cardiovascular Risk in Relation to Age Analysis From the PARIS Registry.
Reference: Lauren C. Joyce et al. J Am Coll Cardiol Intv 2019;12:983–92.
---
We are interested in your opinion. Please, leave your comments, thoughts, questions, etc., below. They will be most welcome.