Delayed high-grade block after transcatheter aortic valve replacement (TAVR) goes unnoticed in patients undergoing TAVR without prior conduction disorders because, most times, it takes place during hospitalization or immediately after the procedure.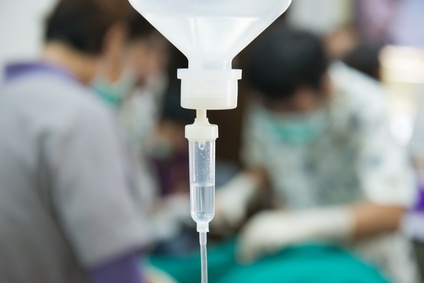 Right bundle branch block is a risk factor, but it has poor sensitivity for the prediction of high-grade blocks, and there may be other risk factors currently unclear.
Outpatient monitoring may identify it quickly, allowing us to be expeditious regarding the implantation of a permanent pacemaker in about 10% of patients after TAVR. Further studies are obviously necessary to clarify the incidence and risk factors for proper selection of patients warranting outpatient monitoring.
This work included 150 consecutive patients who underwent TAVR between 2016 and 2018, and who did not require a pacemaker before discharge. All of them were subjected to 30-day outpatient monitoring for the detection of high-grade conduction disorders (beyond 2 days after implantation).
---
Read also: Mortality and Paclitaxel Devices, Data Are Aligning.
---
During this period, outpatient monitoring detected high-grade conduction disorders in 10% of patients, at a median of 6 days (range 3 to 24 days) after TAVR. Patients who experienced high-grade block were more likely to have hypertension and complete right bundle branch block compared with those who did not experience it.
Sensitivity and specificity of complete right bundle branch block for the prediction of delayed high-grade conduction disorders after TAVR were 27% and 94%, respectively.
Original Title: Ambulatory Rhythm Monitoring to Detect Late High-Grade Atrioventricular Block Following Transcatheter Aortic Valve Replacement.
Reference: Karen Ream et al. J Am Coll Cardiol 2019;73:2538–47.
---
We are interested in your opinion. Please, leave your comments, thoughts, questions, etc., below. They will be most welcome.