Results from the BIO-RESORT trial at three years, soon to be published in JACC Intv., show that, despite significant differences among stents as regards strut thickness and capability to reabsorb the polymer, there are no apparent safety or efficacy differences among devices.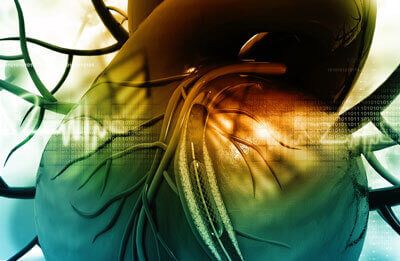 The aim of this study was to determine the three-year safety and efficacy of three different contemporary drug-eluting stents in a real-world population.
The BIO-RESORT (Comparison of Biodegradable Polymer and Durable Polymer Drug-Eluting Stents in an All Comers Population) trial randomized 3514 patients to an ultrathin-strut cobalt-chromium sirolimus-eluting stent (Orsiro) vs. a very-thin-strut platinum-chromium everolimus-eluting stent (Synergy) vs. a durable-polymer thin-strut cobalt-chromium zotarolimus-eluting stent (Resolute Integrity).
The one-year follow-up showed similar results for the two biodegradable-polymer devices and the durable-polymer stent. At two years, there seemed to be an advantage in favor of the sirolimus-eluting stent (Orsiro) in terms of repeat revascularization.
---
Read also: Is Complete Revascularization the Right Choice in Acute Myocardial Infarction with Multivessel Disease?
---
Ultimately, at 3 years, the safety and efficacy of these devices turned out to be similar.
At the end of the follow-up period, target vessel revascularization occurred in 8.5% with Orsiro, in 10.0% with Resolute Integrity, and in 8.8% with Synergy. These differences were all non-significant.
Rates of cardiac death, target vessel infarction, and target vessel revascularization (the combined primary safety and efficacy endpoint) were similar among the 3 stents. Secondary endpoints included the individual components of the primary endpoint and the definite or probable stent thrombosis rate (1.1% for everolimus; 1.1% for sirolimus; 0.9% for zotarolimus).
Conclusion
Despite substantial differences in strut thickness, alloy, polymer coating, and drug delivered, there were no significant differences in any endpoint (combined or individual) among these three contemporary stents at three years. Further follow-up may show separation for one of these curves; so far, there is nothing new under the sun.
Original Title: Thin, Very Thin, or Ultrathin Strut Biodegradable- or Durable-Polymer-Coated Drug-Eluting Stents. 3-Year Outcomes of BIO-RESORT.
Reference: Rosaly A. Buiten et al. J Am Coll Cardiol Intv 2019; Article in press.
---
We are interested in your opinion. Please, leave your comments, thoughts, questions, etc., below. They will be most welcome.