According to a recent study published in Circ. Cardiovasc Interv, after a scheduled angioplasty, the rate of arrhythmia requiring some kind of treatment is very low, low enough to deem unnecessary the routine monitoring of all patients.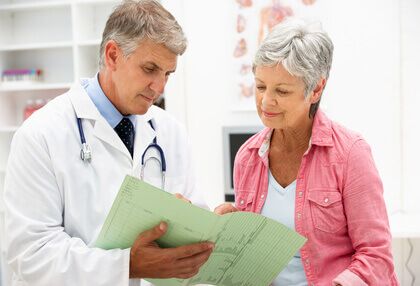 The standard policy at many institutions is continuous cardiac monitoring for several hours after undergoing coronary angioplasty, with its subsequent discomfort and monetary costs.
More thorough monitoring of patients who are at risk for arrhythmia seems a reasonable strategy. The at-risk group might include patients with acute coronary syndrome, left main or multivessel disease, hemodynamic instability, and patients with "less than perfect" angioplasty outcomes.
This study included 1278 consecutive procedures between 2015 and 2017. According to hospital policy, all angioplasties were followed by cardiac monitoring for a mean 24 hours. For this analysis, patients were divided in groups depending on whether they experienced arrhythmia requiring treatment or not.
---
Read also: Reliability of FFR in Patients with Diabetes: Are Other Parameters Necessary?
---
Overall, there were 1672 arrhythmias during the post-procedure period. Among them, only 37 (2.2%) were actual medically actionable alarms. There were 20 cases of bradyarrhythmia and 17 cases of tachyarrhythmia, with an average of 5.5 hours post-procedure.
Patient factors associated with arrhythmia requiring treatment were acute coronary syndrome, older age, left main disease, and multivessel disease.
Among patients with arrhythmia, 30-day mortality was 6.5% vs. 0.3% for those with no arrhythmia (p < 0.0001).
---
Read also: New European Guidelines for Dyslipidemia Management: What is New?
---
Additionally, having an arrhythmia alarm activated was associated with permanent pacemaker and implantable cardioverter-defibrillator, patient transfer to a coronary unit, and use of class I and III antiarrhythmic drugs.
The results of this work are more hypothesis-generating than definitive. Many physicians might voice some concerns (even of legal nature) about not monitoring patients after angioplasty.
Original Title: Routine continuous electrocardiographic monitoring following percutaneous coronary interventions.
Reference: Al-Hijji MA et al. Circ Cardiovasc Interv. 2020;13:e008290.
---
We are interested in your opinion. Please, leave your comments, thoughts, questions, etc., below. They will be most welcome.