Coronary PCI with contemporary drug eluting stents (DES) in lipidic-rich plaques were not associated with increased periprocedural events at long term compared against plaques with no significant lipidic composition.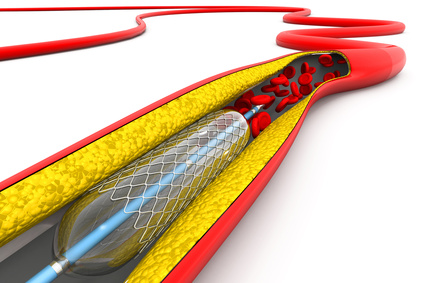 This study recently published in J Am Coll Cardiol looked into the association between lipidic rich plaques detected by near-infrared spectroscopy (NIRS) and clinical events in patients undergoing coronary angioplasty with contemporary drug eluting stents.
NIRS was used in patients with programed angiography and possible stenting. The evaluated events were cardiac death, infarction, definite or probable thrombosis, unplanned revascularization or rehospitalization for symptom progression or unstable angina.
At the same time, events were subdivided depending on whether they were caused by the originally treated plaques or by new ones.
---
Read also: Non-Invasive Diagnosis of Coronary Spasm: Can We Recommend it?
---
1999 patients were enrolled in the COLOR study (Chemometric Observations of Lipid Core Plaques of Interest in Native Coronary Arteries Registry). 1621 received angioplasty.
18% presented events at 2 years: 8.3% corresponded to target vessels, 10.7% to new lesions and 3.1% were undetermined.
There were no differences in events between lipidic-rich plaques and plaque with scarce or none lipid composition after adjusting for multiple clinical and procedural factors.
Conclusion
The lipidic nature of plaque did not change the prognosis of patients undergoing coronary angioplasty with DES.
Original Title: 2-Year Outcomes After Stenting of Lipid-Rich and Nonrich Coronary Plaques.
Reference: Myong Hwa Yamamoto et al. J Am Coll Cardiol 2020;75:1371–82.
---
We are interested in your opinion. Please, leave your comments, thoughts, questions, etc., below. They will be most welcome.