Conventional non-invasive testing to detect obstructive coronary artery disease (CAD) by induced myocardial ischemia are not useful to diagnose epicardial or microvascular coronary artery spasm.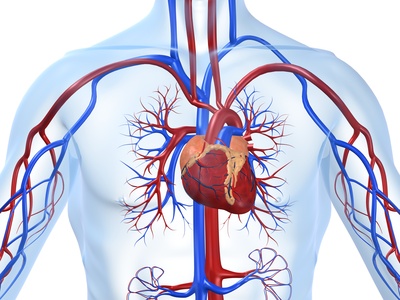 Invasive testing requires the intracoronary injection of acetylcholine or ergonovine
(the latter can also be endovenous). These tests are more often done in Asian countries, and rarely done in Europe or America. The common misconception that coronary spasm is less frequent in the West have cast these tests far off the daily practice.
A recent study on 300 patients with angina symptoms undergoing coronary angiography showed half these patients had normal or "near-normal" coronary arteries. Among them, two thirds presented epicardial or microvascular spasm with an acetylcholine shot.
Being able to diagnose spasm is not merely academic, since there are effective treatments to alleviate its symptoms, prevent recurrence, reduce MI risk, prevent malign arrythmias and event prevent sudden death.
---
Read also: Multiple vs. Culprit vessel MI in Cardiogenic Shock: Anything New?
---
Seeing as the occurrence of spasm is unpredictable and its duration is generally fairly short, we require provocative tests with acetylcholine or ergonovine. Both these drugs offer higher sensitivity and specificity to diagnose spasm in susceptible patients.
Major complications rate (death, emergency revascularization, malign arrythmias) is 0.31% with endovenous ergonovine, and 0.51% with intracoronary ergonovine or acetylcholine.
This new study suggests the use of non-invasive testing of spasm with echocardiogram and ergonovine, even with undocumented coronary anatomy with coronary angiography.
---
Read also: Is the Use of iFR for the Deferral of Left Main Coronary Artery Lesions Safe?
---
An echocardiogram with ergonovine was done in 14,012 patients. Significative obstructive lesions were ruled out with angiography or conventional provocative ischemia tests. There were no infarctions or deaths during the study, which is why the test seems at least as safe as the invasive one.
After a 10-year follow-up, all-cause and cardiovascular mortality were higher in patients who tested positive. Documented spasm was also a predictor of major cardiovascular events.
---
Read also: Optimal Intervention Timing for NSTEMI with No Antiaggregant Pre-Treatment.
---
This looks promising since for the first time we have evidence on the possibility of inducing coronary spasm no-invasively an in a huge number of patients, even though we should consider some limitations:
The study is retrospective, and the induction protocol might have differed across the many centers that took part of the study. In addition, there are no data on intra and inter observer variability to interpret results. Operators were not blind to the suspected clinical spasm at the time of testing.

Whether the symptoms could be duplicated was not studied, and neither was the correlation between echocardiogram and electrocardiogram.

Spasm prevalence was lower than the reported with invasive studies, which is why there could be lower sensitivity. A prospective head-to-head study might guarantee the safety, sensitivity and specificity of echocardiogram with ergonovine.
Original Title: Testing for Coronary Artery Spasm Noninvasively Potentially Ideal, But Safe?.
Reference: Juan Carlos Kaski et al. JACC: CARDIOVASCULAR IMAGING, article in press. https://doi.org/10.1016/j.jcmg.2020.04.002.
---
We are interested in your opinion. Please, leave your comments, thoughts, questions, etc., below. They will be most welcome.