This work supports previous observations on the mortality benefit of regional (and even local) anesthesia in patients who undergo elective endovascular aneurysm repair for the treatment of infrarenal abdominal aortic aneurysms.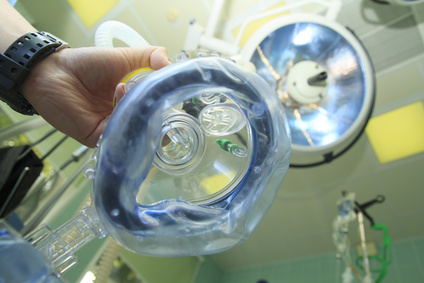 These benefits also translated into a shorter hospital stay, but not into less pulmonary complications, which is what previous studies had suggested.
Minimally invasive procedures are here to stay and, in this sense, increasingly robust evidence will surely be published over time.
Endovascular aneurysm repair (EVAR) currently is the most common method for the treatment of abdominal aortic aneurysms. The procedure can be performed using a variety of anesthetic techniques, including general anesthetic, regional anesthetic, and local anesthetic.
There is little information about that, mostly speculation derived from other procedures (e.g., transcatheter aortic valve replacement [TAVR], about which there are many studies, including randomized trials).
---
Read also: Surveillance after EVAR: When and How Long.
---
Researchers analyzed data from the United Kingdom National Vascular Registry, including all patients who underwent elective EVAR between 2014 and 2016. The primary endpoint was 30-day mortality, and there were secondary endpoints such as post-operative complications and length of hospital stay.
The study included a total of 9783 patients; 7069 underwent the procedure with general anesthetic, 2347 with regional anesthetic, and 367 with local anesthetic, across 89 hospitals.
The mortality rate differed between anesthetic strategies, and it was lower in the regional group compared with the general group (0.6% vs. 0.9%; p = 0.03).
---
Read also: Cost-Effectiveness of Frenestrated or Branched Endoprostheses vs. Open Surgery.
---
The mean length of stay was 2 days, but patients who received regional or local anesthesia were discharged and could go home earlier.
Peri-operative and pulmonary complications were similar for all 3 groups.
Given the low number of patients in the local anesthetic group, drawing conclusions from its comparison with other groups is quite difficult. Additionally, there may be some bias: despite multiple adjustments, the least invasive strategy may very well have been used in the most fragile patients.
---
Read also: Significant Association Between Suprarenal Fixation of Endoprostheses and Renal Dysfunction.
---
Additionally, the mortality finding in favor of regional anesthetic cannot be explained by a higher rate of peri-operative complications.
These are the first data for endoprostheses, like the first data we obtained for TAVR back in 2012. There is a long road ahead; we need at least one randomized study before drawing definitive conclusions.
Conclusion
Mortality at 30 days was lower with regional anesthetic compared with general anesthetic in patients with infrarenal abdominal aortic aneurysm who underwent endovascular treatment. Despite all of the above, the rate of complications was similar for all anesthetic modes.
Título original: The Effect of Mode of Anaesthesia on Outcomes After Elective Endovascular Repair of Abdominal Aortic Aneurysm.
Referencia: George Dovell et al. Eur J Vasc Endovasc Surg. 2020 May;59(5):729-738. doi: 10.1016/j.ejvs.2020.01.031.
---
We are interested in your opinion. Please, leave your comments, thoughts, questions, etc., below. They will be most welcome.