This pilot study has shown transcatheter embolotherapy targeted to the left gastric artery is well tolerated and promotes significant weight reduction compared against a sham procedure.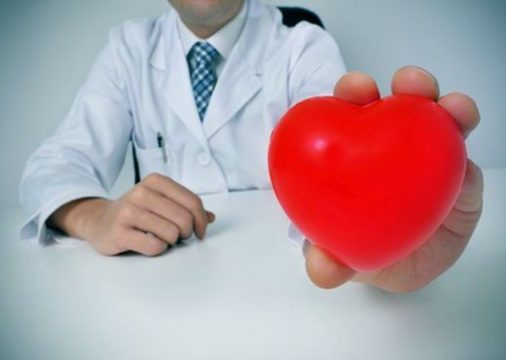 Obesity has been linked to higher rates of cardiovascular and metabolic events. Diets and medical strategies are often ineffective and hardly sustainable over time.
Bariatric procedures, though effective, are usually reserved to treat morbid obesity given the risks involved in surgical procedures.
Pre-clinical studies have shown transcatheter bariatric embolotherapy to the left gastric artery reduces weight by limiting blood supply to the gastric fundus, which contains the majority of cells that produce ghrelin, the only known appetite stimulating hormone.
The aim of this study recently published in JACC was to examine the efficacy of embolotherapy in a randomized double-blind study vs. a sham procedure.
It included 44 patients with BMI between 35 and 55 kg/m2 randomized 1:1 to a sham procedure vs. transcatheter embolotherapy targeting the left gastric artery using an occlusion balloon microcatheter to administer 300- to 500-mm embolic beads.
---
Read also: Bariatric Surgery Associated with a Lower Rate of Mortality Due to Infarction and Stroke.
---
All patients entered a lifestyle counseling program. Patients and physicians performing follow-up were blind to the allocated therapy. Endoscopy was performed at baseline and 1-week post-procedure. Primary end point was weight loss at 6 months.

There were no procedural complications, and just one vascular complication.
Patients reported mild nausea and endoscopy revealed only minor self-limiting ulcers in five patients.
---
Read also: Low-Carb Diet and Coronary Artery Calcium Progression.
---
At 6-month followup, total weight loss resulted superior in patients undergoing transcatheter embolotherapy vs. patients randomized to the sham procedure (9.4 kg/8.3% vs 1.9 kg/1.8%, respectively, per-protocol). This difference was sustained at one year, still significant vs. sham procedure.
Conclusion
This pilot study has shown transcatheter embolotherapy to the left gastric artery achieves significant weight loss compared against a sham procedure.
Original Title: Transcatheter Bariatric Embolotherapy for Weight Reduction in Obesity.
Reference: Vivek Y. Reddy et al. J Am Coll Cardiol 2020;76:2305–17. https://doi.org/10.1016/j.jacc.2020.09.550.
---