Adult congenital heart disease is a life-long condition that requires appropriate follow-up by experts. Said follow-up is paramount to diagnosing specific and highly variable complications in a timely manner.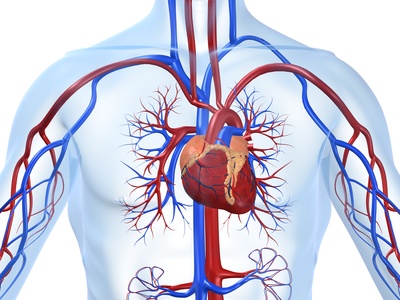 The recently published European Society of Cardiology guidelines for the management of congenital heart disease calls for a summary of its most important aspects as "ten commandments," like we have done with previous guidelines.
Echocardiography remains the first-line study

, but magnetic resonance imaging (and, eventually, computed tomography) may be required to quantify right ventricular volume or right ventricular outflow tract, to quantify pulmonary regurgitation, to evaluate pulmonary veins or arteries, collaterals, etc.

Cardiopulmonary exercise testing and measurement of neurohormone levels play an important role

in the follow-up and the timing of intervention and re-intervention.

Cardiac catheterization is mandatory in patients with signs of pulmonary hypertension to assess vascular resistance.

In other cases, it should be reserved for the resolution of specific problems. The threshold for taking a patient into the cath lab should be low for those who underwent Fontan surgery and experience any problem.
---
Read also: Boletín 115 de ProEducar | Suplemento Extraordinario en Manejo Percutáneo de Isquemia Crítica de Miembros Inferiores.
---
There is an increasing possibility of treating congenital heart disease by catheterization.

Device closure when anatomically suitable is the first choice for atrial septal defect and ductus arteriosus. In ventricular septal defect, it may be an alternative to surgery, particularly in residual defects, defects poorly accessible by surgery, and centrally located muscular defects. Balloon valvuloplasty is the first choice in valvular pulmonary stenosis. When technically feasible, stenting may be a good option in coarctation of the aorta.

Transcatheter pulmonary valve implantation is the preferred modality when re-intervention is required in patients with no native right ventricular outflow tract (homografts, bioprostheses, etc).
Arrhythmias (including sudden cardiac death) are one of the most frequent complications and require a multidisciplinary treatment.

Indicating catheter ablation, cardioverter defibrillator implantation, or pacemaker implantation should be a team decision.

Heart failure is the main cause of death.

Any issue potentially causing heart failure that can be addressed through catheter intervention or surgery must be identified and, if possible, treated first before initiating conventional heart failure therapy.
---
Read also: Aortic Aneurysms Treated with Endologix AFX Require Special Followup.
---
Pulmonary hypertension is an important prognostic factor in patients with congenital heart disease, and it requires particular attention during pregnancy and in any surgical or catheter intervention.

We need to conduct a meticulous hemodynamic evaluation so as to distinguish between pre-capillary hypertension (mean pulmonary pressure >20 mmHg, wedge pressure ≤15 mmHg, and pulmonary resistance ≥3 Wood units), isolated post-capillary hypertension (mean pulmonary pressure >20 mmHg, wedge pressure >15 mmHg, and resistance <3 Wood units), and the combination of both.

Advice should be given on pregnancy risks, including genetic counselling.

While most patients can tolerate pregnancy well, in specific cases, it should be discouraged. Pregnancy should be avoided in patients with pulmonary hypertension, severe ventricular dysfunction, New York Heart Association Class III–IV, systemic right ventricles with decreased function, Fontan patients with any complication, and symptomatic mitral stenosis, aortic stenosis, or coarctation.

Late complications are specific and varied, beyond the wide spectrum of congenital heart disease.

This makes us focus on the need for treatment in specialized sites.
Original Title: The 'Ten Commandments' in Adult Congenital Heart Disease Guidelines From the 2020 European Society of Cardiology Guidelines for the Management of Adult Congenital Heart disease.
Reference: Eur Heart J. 2020 Oct 27;ehaa702. Online ahead of print doi: 10.1093/eurheartj/ehaa702.
---
(Visited 1 times, 1 visits today)