We invite you to participate in the first free SOLACI virtual event of 2021. It is carried out with the support of Abbott, Boston Scientific, Medtronic and Terumo Interventional Systems and will have the participation of prestigious hemodynamicists from Latin America and the world.
The title of the event is: "Left Main PCI and Bifurcations: LATAM Bif Registry".
The event will take place next Wednesday, March 3 at 5:00 p.m. (Argentine time).
The event is open and free and requires prior registration.
Check the program and register!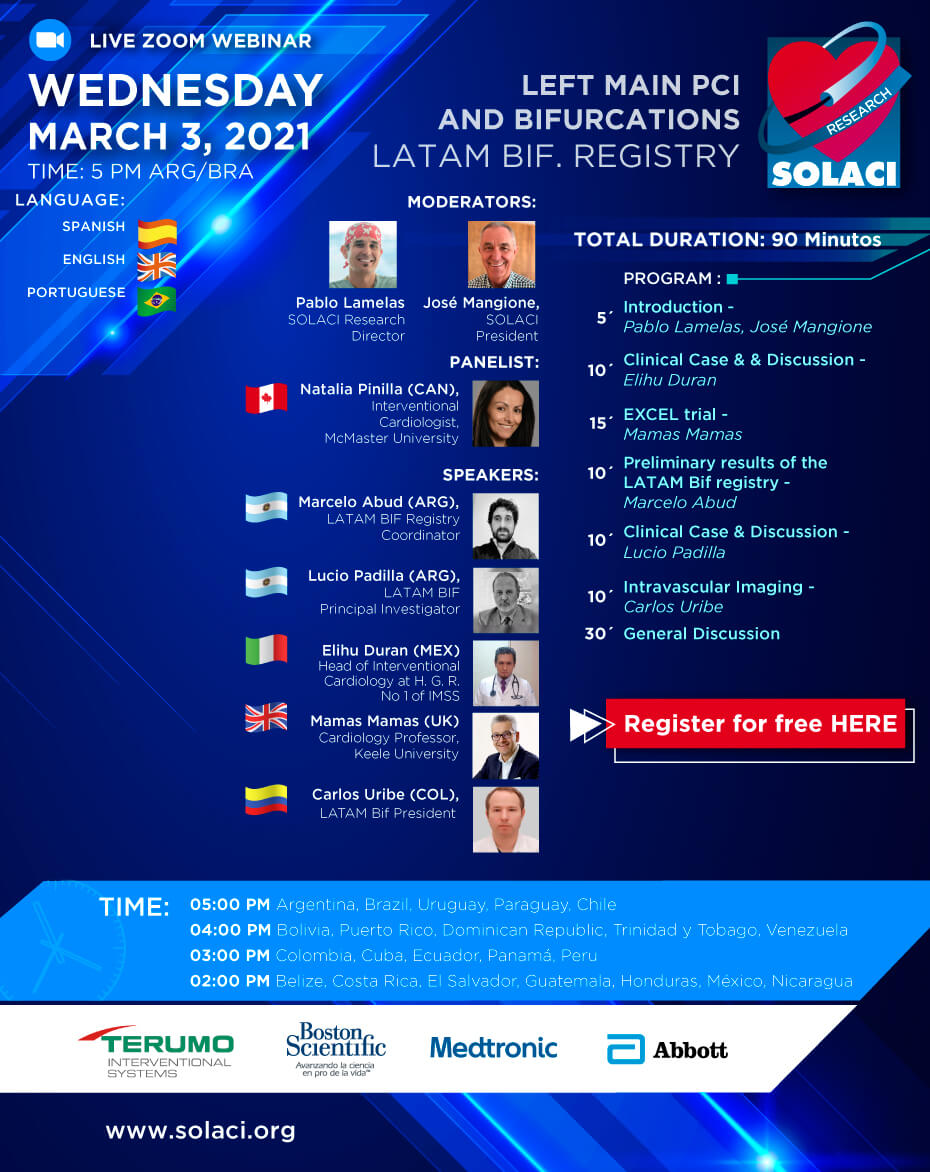 ---
(Visited 9 times, 3 visits today)