Courtesy of SBHCI.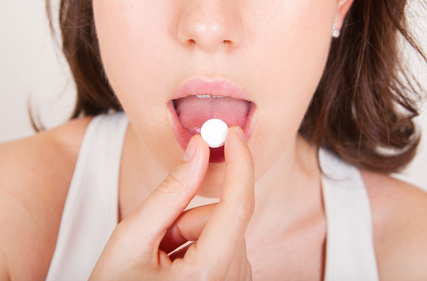 This study presented at Euro PCR and simultaneously published by JACC Cardiovascular Interventions poses a question that has remained unanswered since the start of TAVR.
There is little information on the optimal antithrombotic therapy after transcatheter aortic valve replacement (TAVR). In general, patients receive between 1 and 6 months of dual antiaggregation therapy (DAPT) with aspirin and clopidogrel.
The aim of this study was to compare the strategy of aspirin alone (80 to 100 mg/day) vs. aspirin + clopidogrel (75 mg/day) after TAVR, assessing both ischemic and bleeding events.
All patients randomized in this study received a different generation self-expandable valve (SAPIEN XT, SAPIEN 3 or Edwards). Primary end point was a composite of death, infarction, stroke, transient ischemic attack and major bleeding (VARC 2) at 3 months after procedure. The study included patients between 2012 and 2017, and was interrupted prematurely due to lack of funds when it had already included 74% of planned patients (222 of 300).
The first group received aspirin 24 hours pre-procedure and maintained it at least 6 months. The second group, received a 300 mg dose of clopidogrel 24 hours pre-procedure when the transfemoral approach was used (for the rest, they waited 24 hours post-procedure).
The combined end point of death, infarction, stroke, transient ischemic attack or major bleeding was more frequent in the second group (aspirin + clopidogrel) (15.3% vs. 7.2%; p=0,065). There were no differences when considering death, MI or stroke + transient ischemic attack separately.
DAPT was associated with more elevated life-threatening or potentially fatal bleeding events (aspirin + clopidogrel 10.8% vs. aspirin alone 3.6%, p=0,038).
The valve hemodynamic profile was stable between the groups.
The study limitations clearly show more information is needed to answer this question at times when subclinical thrombosis is 'in fashion' and many are discussing anticoagulants.
Conclusion
This relatively small study showed that aspirin alone post-TAVR will reduce bleeding events with no increase of ischemic events.
Courtesy of SBHCI
Original Title: Aspirin Versus Aspirin Plus Clopidogrel as Antithrombotic Treatment Following Transcatheter Aortic Valve Replacement With a Balloon-Expandable Valve The ARTE (Aspirin Versus Aspirin + Clopidogrel Following Transcatheter Aortic Valve Implantation).
Presenter: Josep Rodés-Cabau.
---
We are interested in your opinion. Please, leave your comments, thoughts, questions, etc., below. They will be most welcome.