At 5 years, there were no differences in all-cause death, stroke, acute myocardial infarction, or all of these combined between low-risk, elderly patients who underwent transcatheter aortic valve replacement (TAVR) or conventional surgery. Taking into account reports from previous years, these results are not at all surprising.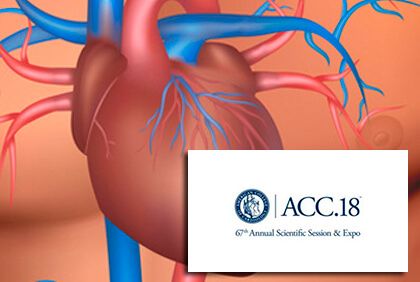 NOTION enrolled an all-comers population that was 70 years old or older with severe aortic stenosis, without too many exclusion criteria. The study included 280 enrolled and randomized patients whose Society of Thoracic Surgeons (STS) scores were a mean of 3 in both groups.
At 5 years, the primary endpoint of all-cause death, stroke, or infarction was 39.2% for TAVR patients and 35.8% for conventional surgery patients, a nonsignificant difference. In an analysis that looked only at subjects with STS scores of less than 4, results were identical.
All-cause mortality was identical at 27.7% for both groups, the lowest recorded mortality rate for a TAVR trial at 5 years.
---
Read also: Permanent Pacemaker: still TAVR's Aquila's Heel.
---
Stroke was numerically higher among TAVR vs. surgery patients (10.5% and 8.2%, respectively), while infarction rates were practically identical (8.6% vs. 8.7%).
Differences emerged around the rates of aortic valve regurgitation, which were consistent and significantly higher among TAVR patients. However, unlike most studies presented so far, aortic valve regurgitation could not be associated with differences in mortality in this trial.
Also unlike most studies presented so far, higher pacemaker implantation rates among TAVR patients were actually associated with higher mortality. At 5 years, among patients who underwent TAVR, 41.8% required a pacemaker (34% at 30 days) vs. only 8.4% of patients who underwent conventional surgery. Among those who received a pacemaker, mortality was 38.2% compared with just 21.7% in the no-pacemaker group, a clear trend that was close to statistical significance (p = 0.07).
---
Read also: Dual Antiplatelet Therapy: Less Is More for Elderly Patients.
---
We should take into account that this was a pioneer trial that started only 2 years after CoreValve was approved in Europe, without any resheathable system and without clear guidelines on when to perform post-procedural pacemaker implantation. New available devices have improved greatly in terms of need for pacemaker and paravalvular leak. With ongoing studies in low-risk patients, we just need to keep calm and wait for their results.
Original title: Five-Year Outcomes from the All-Comers Nordic Aortic Valve Intervention Randomized Clinical Trial in Patients with Severe Aortic Valve Stenosis.
Presenter: Thyregod HGH.
---
We are interested in your opinion. Please, leave your comments, thoughts, questions, etc., below. They will be most welcome.