This four-year retrospective analyzis has shown that contrast enhanced ultrasound based follow up protocol post endovascular aortic repair is safe and effective. Aneurysm related mortality, reintervention rate, sac retraction and endoleak detection resulted similar to that of CT based follow up protocols.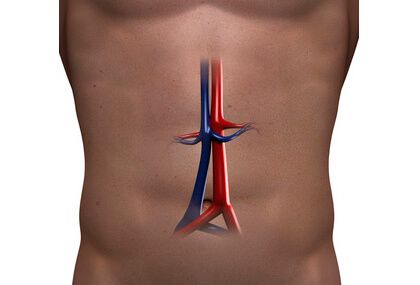 In this study, doppler and enhanced contrast ultrasound were the main follow up techniques, leaving CT for undiagnosed cases, ambiguous images, or for planned reintervention cases. This protocol, used the last 4 years, reduced CT by 90%, thereby reducing radiation exposure.
This reference center based its follow up plan on doppler ultrasound, leaving CT scans for undiagnosed cases in the period between 1999 and 2011 (group A). Since 2012, contrast ultrasound was introduced for cases where conventional doppler ultrasound would detect endoleak, > 5mm sac growth within 6 months, or routinely for patients with kidney failure or contrast allergies.
---
Read also: Risk of Colonic Ischemia after Abdominal Aortic Aneurysm Repair.
---
The study included a total 880 patients (mean age: 75.6± 8.4 years; 824 male) undergoing EVAR between 1999 and 2015 with at least one year follow up (mean 48 months).
During this period, 318 contrast enhanced ultrasound were performed with no associated complications.
Indication for contrast enhanced ultrasound were endoleak (50% of cases), sac expansion (11%), kidney failure level 3 or higher (29%) and iodine contrast allergies (10%).
---
Read also: Maintaining Physical Activity After an Acute Myocardial Infarction Reduces Mortality.
---
Contrast enhanced ultrasound was compared against CT and additional confirmation by angiography or operative findings in the first 100 patients.
Contrast enhanced ultrasound showed 100% sensitivity and 100% specificity when classifying endoleaks.
There were no differences in events between the different groups of patients and CT use was reduced by 90%.
Conclusion
The introduction of contrast enhanced ultrasound based follow up protocol post EVAR resulted as safe and effective for endoleak detection as the CT based protocols published so far. This allowed a 90% reduction in CT use, with the resulting reduction in iodine radiation exposure.  
Original title: Endovascular Aortic Repair Follow up Protocol Based on Contrast Enhanced Ultrasound Is Safe and Effective.
Reference: Emiliano Chisci et al. Eur J Vasc Endovasc Surg (2018). Article in press.
---
We are interested in your opinion. Please, leave your comments, thoughts, questions, etc., below. They will be most welcome.
(Visited 1 times, 1 visits today)