Aspirin increases bleeding with no ischemic benefit, but a trend toward more stent thrombosis with placebo warrants further studies.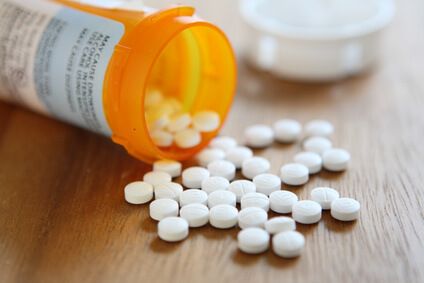 Patients with atrial fibrillation who receive an anticoagulant agent and coronary angioplasty with a stent, and then continue with aspirin, experience an increased risk of bleeding without any ischemic benefit whatsoever.
The use of a non-vitamin K antagonist oral anticoagulant (NOAC) such as apixaban can reduce the risks of both bleeding and hospitalization, compared with a classic vitamin K antagonist. The AUGUSTUS trial randomized 4614 patients in order to answer questions related to this.
---
Read also: ACC 2019 | PARTNER 3: Low Risk TAVR vs. Surgery, Fewer Events per Year.
---
This work was somewhat peculiar: it included patients with acute coronary syndrome treated medically (without angioplasty) and had a 2×2 factorial design that looked independently at 2 questions.
Aspirin as a component in triple therapy has been left aside since the publication of the WOEST trial. However, more evidence was required, since the WOEST was an open-label study with only 573 patients and warfarin as the anticoagulant.
Looking at all the information available now, in anticoagulated patients who undergo angioplasty, the answer seems to be "less is more".
---
Read also: ACC 2019 | SAFARI: Unexpectedly, Radial Approach Offers No Benefits In STEMI.
---
Apixaban showed a better safety profile than clopidogrel. This regime may probably be enough for most patients, enough to perhaps become the default strategy.
AUGUSTUS enrolled 4614 patients in 33 countries who had undergone angioplasty or had been hospitalized due to acute coronary syndrome. All of them were under treatment with a P2Y12 inhibitor and were randomized to receive apixaban or a vitamin K antagonist, and to take aspirin or a placebo for 6 months.
Major or clinically relevant bleeding (the primary endpoint) was less common with apixaban (10.5% vs. 14.7%; hazard ratio [HR]: 0.69; 95% confidence interval [CI]: 0.58-0.81). Additionally, aspirin use resulted in higher bleeding rates compared with placebo (16.1% vs. 9.0%; HR: 1.89; 95% CI: 1.59-2.24).
---
Read also: ACC 2019 | POET: Oral Antibiotics with Good Long-Term Results for Endocarditis.
---
On the other hand, apixaban showed some advantage regarding hospitalizations and death (23.5% vs. 27.4%; HR: 0.83; 95% CI: 0.74-0.93).
There were no differences in ischemic events between study arms.
Original title: Antithrombotic Therapy After Acute Coronary Syndrome or PCI in Atrial Fibrillation.
Reference: Lopes RD et al. N Engl J Med. 2019; Epub ahead of print.
---
We are interested in your opinion. Please, leave your comments, thoughts, questions, etc., below. They will be most welcome.