Surgical risk scores cannot be used for transcatheter aortic valve replacement (TAVR) and they usually overestimate procedural risk.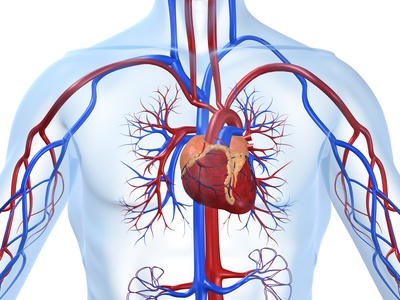 There are 5 big complications after TAVR, specifically, that cannot be predicted by conventional surgical scores.
These 5 peri-procedural complications are considered important because they have a somewhat significant impact on survival after TAVR.
They are: 1) severe/moderate paravalvular leak; 2) major vascular and bleeding complications; 3) disabling stroke; 4) acute kidney injury, and 5) severe conduction disorders requiring permanent pacemaker implantation.
---
Read also: Transcaval Access Is Safe in TAVR.
---
The term "big 5" was coined by African hunters: it refers to 5 life-threatening animals.
This work, recently published in JACC Cardiovascular Interventions, assessed the impact of these "big 5" peri-procedural complications on mortality and quality of life in 3763 high- or intermediate-risk patients from the PARTNER 2 trial.
Authors used a multivariate model to examine how each complication is associated with events.
---
Read also: DES and DCB with Similar Results in Femoropopliteal Artery Disease.
---
While major stroke and stage-3 acute kidney injury were associated with markedly increased mortality and poorer quality of life at one year, other complications such as severe/moderate paravalvular leak, major or life-threatening bleeding, and need for a pacemaker were associated with a more modest increase in mortality or decrease in quality of life.
After multiple adjustments, the most significant predictors were major stroke, major bleeding, and stage-3 acute kidney injury.
The discussion continues with conduction abnormalities such as new left bundle branch block or high-degree intermittent block, which might explain a potential sudden death during the follow-up. In daily practice, most operators choose permanent pacemaker implantation, which means that the rates of pacemaker implantation in individual registries are higher than in randomized trials.
---
Read also: After 100,000+ Patients, TAVR Becomes the New Standard of Care.
---
For most, it is clear that prosthesis oversizing entails less paravalvular leak but more conduction disorders.
Disabling stroke clearly is the complication most feared by operators (a fear also felt by our elderly patients who may undergo TAVR). Elderly patients fear a disabling stroke that may lead them to depend on others more than death itself.
As regards strokes, there are two different alternatives. On the one hand, we have those that take place within 48 hours and can be assumed to be embolic (about half the cases). All other take place during follow-up and might be related to undiagnosed atrial fibrillation or subclinical leaflet thrombosis.
The good news is that the risk for stroke after TAVR is under 2%, which is lower that the risk for patients who undergo conventional surgery.
There are multiple strategies underway to reduce even more the rates of stroke: cerebral protection devices during the procedure, better intra-procedural pharmacological protection, and increased use of anticoagulant agents after implantation.
Original title: The "Big Five" Complications After Transcatheter Aortic Valve Replacement. Do We Still Have to Be Afraid of Them?
Reference: Eberhard Grube et al. JACC Cardiovasc Interv. 2019 Feb 25;12(4):370-372.
---
We are interested in your opinion. Please, leave your comments, thoughts, questions, etc., below. They will be most welcome.