Eighty years did the trick for one the countries with more experience in transcatheter aortic valve replacement (TAVR), which made it the new "standard of care" to treat elderly patients.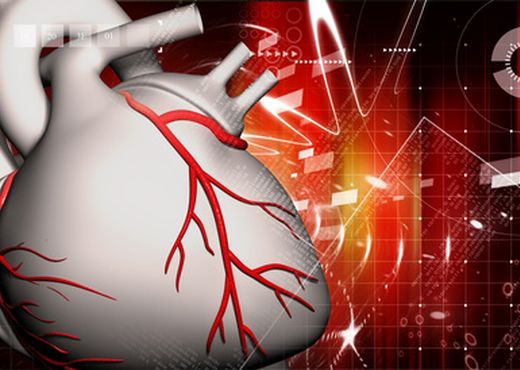 Following in the footsteps of pioneer Alain Cribier, Germany has led the adoption of TAVR in Europe and the rest of the world. Since 2008, all surgical valve replacement and all TAVR has been registered across the country, which has provided valuable insight about severe aortic stenosis evolution.
Taking part in the German Quality Assurance Program on Aortic Valve Replacement has been mandatory for all TAVR and surgery centers.
---
Read also: ACC 2019 | STOPDAPT-2: P2Y12 Monotherapy After Short-Term Dual Antiplatelet Therapy After Angioplasty.
---
Since 2008, a total 100,817 patients have received TAVR and 166,643 have received surgery in Germany. TAVR showed steady growth between 2008 and 2014, reaching 20,000 procedures in 2017. This means a 30-fold increase in procedures since 2008, and a 50% increase since 2014.
Most replacements were transcatheter procedures in 2017 (91%), and the transapical approach has become more and more obsolete.
The increase in TAVR does not correlate with the massive number of patients that outruled surgery, since we have also seen a significant reduction in valve surgery and combined CABG and valve surgery.
---
Read also: ACC 2019 | SMART-CHOICE: Aspirin Increasingly "Against the Ropes".
---
Being over 80 most often was the reason for the local Heart Team to counterindicate surgery.
Basically, patients undergoing TAVR had more comorbidities. However, the proportion of high- risk patients (EuroSCORE log >20%) was been steadily falling since 2008 (2011: 46%; 2014: 36%; 2017: 35%) and therefore the low risk population with EuroSCORE <10% has been growing (2011: 19%; 2014: 26%; 2017: 29%).
Over 80, frailty is the second most important reason to prescribe TAVR instead of surgery.
---
Read also: ACC 2019 | AUGUSTUS: Apixaban Plus P2Y12 Inhibitor Is the Best Combination in Atrial Fibrillation and Angioplasty.
---
In-hospital mortality has been falling firmly (2017: 3.1% vs 10.4% in 2008 and 4.2% in 2014). Mortality rate for surgery in 2017 was 2.7%, but this should be taken in to account only as reference. Patients undergoing TAVR has always had a higher risk profile.
Catastrophic complication of TAVR, such as annulus rupture (0.2% in 2017), aortic dissection (0.12%) and coronary occlusion (0.17%) have become rare.
After TAVR, two thirds of patients were discharged, while for surgery, this number was lower than half.
Conclusion
After over 100,000 procedures, the transcatheter aortic valve replacement has become the new gold standard for elderly patients (>80 years).
Original title: Transcatheter aortic valve implantation (TAVI) in Germany: more than 100,000 procedures and now the standard of care for the elderly.
Reference: EuroIntervention 2019;14:e1549-e1552 published online e-edition February 2019.
---
We are interested in your opinion. Please, leave your comments, thoughts, questions, etc., below. They will be most welcome.