It has been 3 years since EuroPCR 2016 and the presentation of the first data on possible transcatheter valve degeneration, which sparked fear regarding the possibility that transcatherter aortic valve replacement (TAVR) devices might degrade earlier than expected due to the pressure put on them to introduce them into the delivery catheter.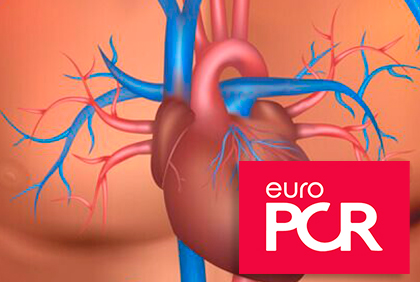 At EuroPCR 2019, two separate presentations offer some reassurances at 8 and 10 years, respectively. This applies to at least first-generation devices used in elderly, high-risk patients.
Dr. Sathananthan's work registered 10-year survivors from early trials (who may constitute a very select and scarcely representative population). Alternatively, Dr. Luca Testa analyzed an 8-year follow-up.
The problem for both works is that the devices that were implanted (which are now 10 years old) are not reflective of contemporary devices, and the analyzed population is not reflective of contemporary patients either.
---
Read also: EuroPCR 2019 | Stent Firehawk Continues to Show Good Results at 2 Years vs. Xience.
---
Younger patients might tend to wear out their valves quicker, since they are expected to be more active and, therefore, "use these devices more."
Truth be told, in young patients, all valves (including surgically implanted devices) will ultimately fail; the problem is: what will we do when that happens?
These works include hints indicating that valves are still functioning well after 10 years, but there are many factors that may impact durability.
Among patients who underwent TAVR between 2005 and 2009 and then survived at least 10 years, 17.7% experienced severe valve degeneration (two underwent reintervention).
---
Lea también: EuroPCR 2019 | BASKET-SMALL 2: Drug-Coated Balloons vs. DES in Small Vessels.
---
Mean age was 78 years old at the time of intervention and 85 at the time of analysis for this study.
The mean gradient dropped from 48 mmHg before the procedure to 13 mmHg immediately after, and it did not worsen over follow-up (p = 0.62).
Original Title: Ten-year follow-up of patients treated with transcatheter aortic valve implantation.
Presenter: Sathananthan J.
---
We are interested in your opinion. Please, leave your comments, thoughts, questions, etc., below. They will be most welcome.