Yet scarce, there is evidence supporting next-day discharge (NDD) after TAVR is safe when patients receiving balloon expandable valves meet certain conditions. This had not yet been shown for self-expandable valves. This study looks into NDD after TAVR by femoral access with self-expandable valves.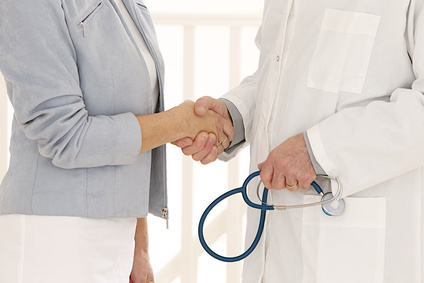 The authors retrospectively compared all consecutive patients undergoing elective minimalist TAVR between January 2017 and July 2018. They looked at next-day discharge success rate and the factors that prevent this from happening.
In addition, results were compared at 90 days and one year after next-day discharge with self-expandable ACURATE neo and balloon expandable SAPIEN 3.
---
Read also: The Most Read Articles in Interventional Cardiology in SOLACI.
---
During this period, 315 valves were implanted, 146 patients received the ACURATE neo and 103 received the SAPIEN 3.
60% of ACURATE neo patients (n=87) and 55% of the SAPIEN 3 patients (n=57) were discharged the next day after TAVR, which makes no significant difference.
Predictors preventing NDD after TAVR were chronic obstructive pulmonary disease (OR: 0.49) and baseline anemia (OR 0.98), but not valve type.
---
Read also: Functional Assessment of Lesions: Advances with MRI.
---
After excluding cases with more hospitalization days, there were no differences at 90 days in mortality (0% vs 0%) or new pacemaker implantation (1% vs 0%); p=0.40) between both devices. Something similar was observed with mortality at one year (8% vs 10%; p>0.8).
Conclusion
Safety of NDD using the self-expandable ACURATE neo was similar to NDD with SAPIEN 3, with comparable results at 90 days and one year.
Original Title: Safety of Next-Day Discharge After Transfemoral Transcatheter Aortic Valve Replacement With a Self-Expandable Versus Balloon-Expandable Valve Prosthesis.
Reference: Moriyama N et al. Circ Cardiovasc Interv. 2019 Jun;12(6):e007756.
---
We are interested in your opinion. Please, leave your comments, thoughts, questions, etc., below. They will be most welcome.