Both the self-expandable valve Evolut R and its direct competitor, balloon-expandable valve Sapien 3, received the authorization to be indicated for low-risk patients in a long-awaited announcement made on August 16th, 2019.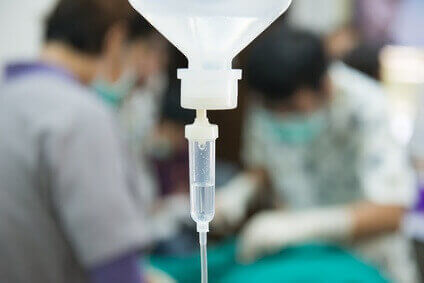 The US Food and Drug Administration (FDA) has approved and expanded the indication for the Evolut series (Medtronic) and the Sapien 3 and Sapien Ultra (Edwards Lifesciences) valves for the treatment of patients with severe aortic stenosis who are at low surgical risk.
The valves are now officially approved for treatment of the entire spectrum of risk, including patients ineligible for surgery, patients at high or intermediate risk, and (as of August 16th) those at low risk as well.
The expanded indication for the Medtronic device is based on the results from the Evolut Low-Risk trial published early this year in the New England Journal of Medicine (NEJM) and presented at the American College of Cardiology (ACC) Scientific Sessions. In this study, researchers randomized 1468 patients to undergo transcatheter aortic valve replacement (TAVR) or surgery. More than 96% of patients were treated with the Evolut R and Evolut PRO devices. The primary endpoint of death and disabling stroke at 24 months was 5.3% in the TAVR arm and 6.7% in the surgery group. Those figures met the statistical target of noninferiority.
---
Read also: Can Antiplatelet Therapy Affect the Life of Coronary Grafts?
---
CoreValve, Evolut R, and Evolut PRO were approved for patients at intermediate risk in July, 2017. CoreValve was approved for extremely high-risk and high-risk patients in 2014, and the newer Evolut R and Evolut PRO were approved for these patients in 2015 and 2017, respectively.
The expanded indication for Sapien 3 and Sapien Ultra is based on the PARTNER 3 trial, also presented at the ACC Scientific Sessions and simultaneously published in NEJM. That trial included 1000 low-risk patients and researchers observed that TAVR was associated with a significantly lower risk of all-cause death, stroke, and readmission when compared with surgery.
The Sapien XT and Sapien 3 devices were approved for intermediate-risk patients in August, 2016. The first-generation models for these valves were approved for inoperable and high-risk patients in 2011 and 2012, respectively.
TAVR reached the ears of patients, but also of health care payers, and offering TAVR to the whole patient spectrum may not be a cost-effective option in many regions. As a matter of fact, while Sapien 3 was superior to surgery in the PARTNER 3 trial and the results for both strategies were comparable in Evolut Low Risk, patients in the surgical arms of both studies experienced few events. Surgery still is a very reasonable option for many low-risk patients.
Original Title: FDA Expands TAVR Indication to Low-Risk Patients.
Reference: US Food and Drug Administration. August 16, 2019 update.
---
We are interested in your opinion. Please, leave your comments, thoughts, questions, etc., below. They will be most welcome.