New data from a real-world registry soon to be published in J Am Coll Cardiol Intv suggest that Synergy (a thin-strut everolimus-eluting stent with a biodegradable polymer) is associated with a higher risk of acute stent thrombosis when compared with classic Xience (a thicker-strut everolimus-eluting stent with a durable polymer).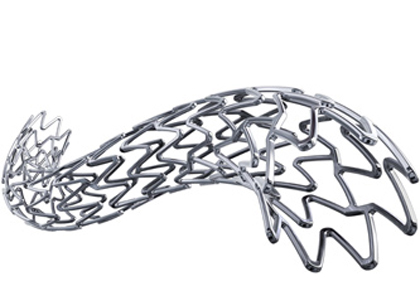 At 12 months, there was no difference in clinical events (cardiac death, target-vessel infarction, clinically-justified revascularization) between stents, but definite acute stent thrombosis (less than 24 hours after angioplasty) was observed in 1.2% of patients who received Synergy and 0.3% of those treated with Xience (p = 0.032).
This significant acute difference declined over time and, as a matter of fact, it was no longer present at 1 year.
After taking a look at these data, the suggestion for Synergy patients would be a rigorous antithrombotic regimen and a perfect angioplasty result.
---
Read also: ESC 2019 | HOPE 4: Overcoming Obstacles to Treat Risk Factors in Developing Countries.
---
However, we should be cautious in our interpretation of this information, since this is a one-site registry (two obvious warnings: patients were not randomized and, given the low number of patients included, the registry lacks power to allow for the assessment of acute thrombosis, an uncommon event). Other studies featuring the Synergy device, such as EVOLVE II and BIO-RESORT, showed no differences regarding acute thrombosis.
Oddly enough, other devices with thin or ultrathin struts have typically resulted in lower rates of thrombosis when compared with thicker-strut devices, such as Xience.
While the clinical trials testing the Synergy stent have not shown such increased risk of thrombosis, a 2017 analysis from the US Food and Drug Administration's Manufacturer and User Facility Device Experience database did suggest it, particularly within the first 24 hours. The TIDE-ACS study, presented at the 2017 European Society of Cardiology (ESC) Congress but still unpublished, also showed this trend.
As regards this study (for which researchers used data from the Bern PCI Registry), the analysis included 1343 consecutive patients from the Bern University center who were treated with Synergy and 2527 who were treated with Xience. They were propensity-matched to compensate for differences among populations and, as a result, 1041 patients were included in each treatment group.
---
Read also: ESC 2019 | Pure: Body Mass Index Shows Low Correlation with Cardiovascular Events.
---
Patients in this registry are very different from patients included in clinical studies such as EVOLVE II. If high-risk patients are excluded from the analysis and only moderate or low risk patients are left in the registry (thus constituting a patient population more similar to the EVOLVE II patients), there are no differences regarding acute thrombosis.
Such high-risk population was what drove the aforementioned difference in this registry (1.9% for Synergy patients vs. 0.5% for Xience patients).
The potential mechanism for this increased risk for thrombosis with Synergy could be the fact that its ultrathin struts are coated with bioresorbable polymer only in the abluminal surface. Such design is intended to optimize healing, but it leaves a metal surface in contact with the bloodstream, similarly to a bare-metal stent. Ex vivo studies have shown that metal surfaces are more thrombogenic than biocompatible polymer surfaces.
So far, nothing is definitive and we should wait for more conclusive data.
Original title: Everolimus-eluting biodegradable polymer versus everolimus-eluting durable polymer stent for coronary revascularization in routine clinical practice.
Reference: Zanchin C et al. J Am Coll Cardiol Intv. 2019; Epub ahead of print.
---
We are interested in your opinion. Please, leave your comments, thoughts, questions, etc., below. They will be most welcome.