Exhaustive intervention carried out by healthcare non-medical healthcare professionals with the support of community members resulted in a significant reduction of systolic blood pressure, LDL cholesterol levels and CAD risk in patients of Malaysia and Colombia, according to this study presented at ESC 2019 in Paris and simultaneously published in Lancet.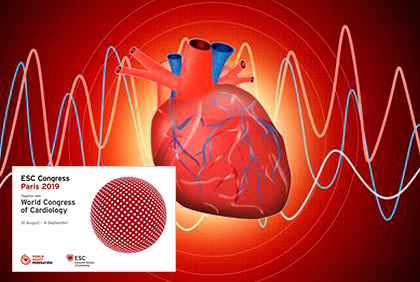 This intervention translated into a 11.4 mmHg reduction of systolic blood pressure and 15.6 mg/dl LDL levels compared against standard protocols.
This intervention ultimately reduced absolute risk of CAD at 10 years in 5 points.
Combining therapies that reduce hypertension and cholesterol, effectively reduce CAD risk, but access to costly medication and adherence to treatment might be poor in those that need them most.
---
Read also: ESC 2019 | AFIRE: Monotherapy with Rivaroxaban in Atrial Fibrillation and Stable CAD.
---
Focusing in 30 communities of Colombia and Malaysia, this study aimed at overcoming social barriers for effective management of risk factors in these two developing countries. Multidisciplinary intervention consisted of searching, identifying, treating and controlling risk factors by non-medical staff that visited patients in their homes or in the local healthcare center. Staff tips were clearly aligned with doctor and guideline recommendations.
In addition to advice, the program provided free antihypertensive medication (conversion enzyme inhibitors or angiotensin receptor blockers combined with a diuretic or a calcium blocker) and statins (atorvastatin 20 mg or rosuvastatin 10 mg). The team incorporated a friend or a family member to improve adherence to treatment and lifestyle.
It included a total 1371 hypertensive participants over 50 randomized to intervention with a multidisciplinary team vs. standard treatment.
Primary end point (change in cardiovascular risk at 10 years) was significantly lower in the intervention multidisciplinary arm.
Original title: A community-based comprehensive intervention to reduce cardiovascular risk in hypertension (HOPE 4): a cluster, randomized controlled trial.
Reference: Schwalm JD et al. Lancet. 2019; Epub ahead of print.
---
We are interested in your opinion. Please, leave your comments, thoughts, questions, etc., below. They will be most welcome.