There has been a significant decline in vascular complications in the last few years due to improvements in device profiles and operator experience on transcatheter aortic valve replacement (TAVR).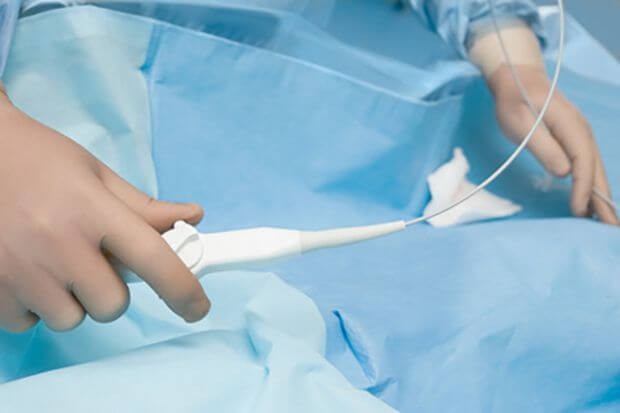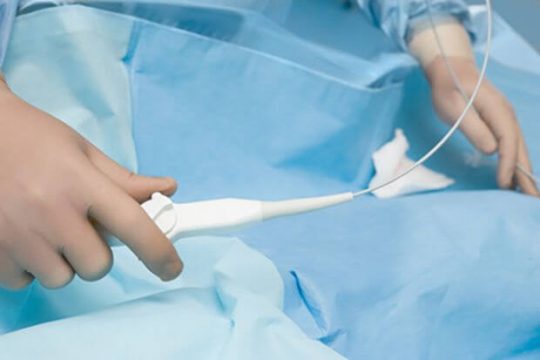 Unilateral vascular access for transfemoral TAVR is as safe as bilateral access and it could be more comfortable for patients according to this study recently published in J Am Coll Cardiol Intv.
The aim of this study was to compare the rate and trend of vascular complications with a second arterial access in the contralateral femoral artery during TAVR vs. a unilateral vascular access.
Vascular complications occur in approximately 5% to 8% of the procedures. Many operators use a second arterial access in the contralateral femoral artery to perform an aortic root angiography during prosthesis release and as a safety measure in case of an eventual vascular complication. However, others believe that a second arterial access placed in a site that is ipsilateral and distal to the prosthesis would be an easier option with similar safety.
---
Read also: Off-hours Primary PCI Still Have the Highest Mortality Rate?
---
Researchers analyzed the data from the Cleveland Clinic database on patients undergoing transfemoral TAVR from 2014 to 2017. The primary endpoint was the rate of vascular complications.
A total of 1208 patients were included; 83.4% underwent bilateral access and 16.6% underwent double unilateral access. Over the analyzed term, the use of the unilateral access technique increased until it reached 43.7% in 2017.
There was a gradual decline in vascular complications, from 13.7% in 2014 to 7.4% in 2017.
---
Read also: Net Benefit of Left Atrial Appendage Closure vs. Anticoagulation in Atrial Fibrillation.
---
After comparing patients through propensity-score matching, the rate of peripheral vascular complications was similar between bilateral transfemoral access and double unilateral access (10.8% vs. 8.6%); (p = 0.54).
Conclusion
There was a significant decline in the vascular complications rate between 2014 and 2017. Double unilateral access provides similar safety compared with double transfemoral contralateral access as regards both managing complications and achieving post-procedural comfort.
Original title: Unilateral Access Is Safe and Facilitates Peripheral Bailout During Transfemoral-Approach Transcatheter Aortic Valve Replacement.
Reference: Shameer Khubber et al. J Am Coll Cardiol Intv 2019;12:2210–20.
---
We are interested in your opinion. Please, leave your comments, thoughts, questions, etc., below. They will be most welcome.
(Visited 16 times, 8 visits today)