Myocardial ischemia induced by sudden mental stress is associated with bad prognosis, especially in patients with a history of acute myocardial infarction according to this new study.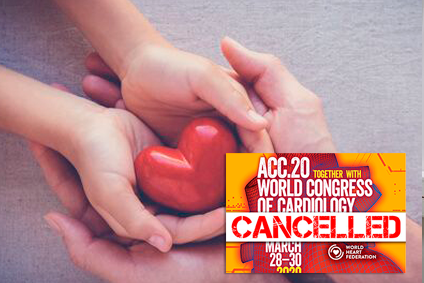 This study, called MIMS-2, was meant to be presented at ACC 2020 together with the World Congress of Cardiology in Chicago, which was shut down because of the COVID-19, and therefore reaches us virtually, with no surprising results, though.
In June 2018, while the world cup was taking place in Russia, we were reminded of an old article published in NEJM by a group of German researchers who had studied these events during the 2006 world cup (hosted by Germany). The Germans, especially men with a history of MI, presented over three times as many MI while their national team was playing vs. a control period. MI rate peaked in a period that ranged 2 hours before and after the match.
---
Read also: Virtual ACC 2020 | Statins Could Also Protect Against Chemotherapy Cardiotoxicity.
---
The present study tells us only 16% of patients develop myocardial ischemia during emotionally stressful situations (for example speaking in public) but those with a history of MI might have a harder time.
The study looked at 306 patients with acute myocardial infarction in the 8 months prior hospitalization. All patients got PET scans with conventional and then mental stress-test (standardized public speaking) at baseline.
After a 3-year follow-up, primary end point (a composite of cardiovascular death or non-fatal MI) occurred in 20% of patients while speaking in public vs. 8%.
---
Read also: TAVR in Extremely Large Annuli: Different Patients Might Need Different Prostheses.
---
After multiple adjustments (risk and psychosocial factors, among others) the link between stress induced ischemia and MI remains unaltered and significative.
Interestingly, despite all patients had a baseline study with a conventional physical stress able to induce ischemia in 26% of the population, it was not associated with increased events rate at follow-up.
Physical stress induced ischemia had a positive correlation with obstructed epicardial arteries but mental stress induced ischemia show no correlation with this type of lesions.
---
Read also: TAVR in Small Annuli: Is There a Better Valve?
---
The mechanism underlying ischemia induced by mental stress might be different than that induced by physical stress, for example by acting on microcirculation.
Original Title: Mental stress-induced myocardial ischemia as a marker for adverse events after MI.
Reference: Almuwaqqat Z et al. ACC 2020.
---
We are interested in your opinion. Please, leave your comments, thoughts, questions, etc., below. They will be most welcome.