This prospective study analyzed patients with critical lower limb ischemia (due to complex, multiple lesions in several places) who were treated uniformly with common femoral artery endarterectomy combined with angioplasty to improve inflow and/or outflow.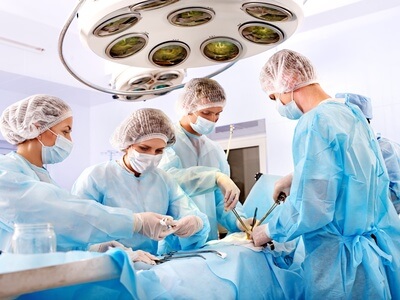 This hybrid treatment, which must be carried out by a team, can be greatly beneficial for this high-risk patient group with extensive disease.
Researchers planned a common femoral artery endarterectomy combined with an endovascular revascularization procedure (to improve the inflow, the outflow, or both), in a single stage, for all patients.
The primary endpoint was primary patency and the secondary endpoints were technical success, peri-operative morbidity and mortality, assisted primary patency, secondary patency, clinically driven target lesion revascularization, and amputation free survival.
Patients were divided in three groups according to the endovascular treatment zone: in group 1, the inflow was treated (n = 60); in group 2, the outflow was treated (n = 46); in group 3, both the inflow and the outflow were treated (n = 53).
---
Read also: In Search of the Optimal Depth for Self-Expandable Valves.
---
All groups shared the need for common femoral artery endarterectomy.
Procedural morbidity was 14% and mortality was 2%. These rates may seem high, but we should take into account the particularly high-risk group involved.
Primary patency at two years was significantly lower among patients who required inflow plus outflow endovascular treatment (53.9% ± 7.1%; p < 0.001).
---
Read also: Myocardial Fibrosis in Severe Aortic Stenosis: A Matter of Sex?
---
Lesion length, chronic total occlusion, severe calcification, incomplete revascularization, and dyslipidemia were independent predictors of loss of primary patency.
Conclusion
Common femoral endarterectomy combined with an inflow or outflow endovascular treatment in patients with critical lower limb ischemia showed acceptable patency rates, despite the need for reintervention. The results of this study support the recommendation to stage the procedure (or, eventually, procedures) based on patient risk and extent of vascular disease.
Original title: Midterm Outcomes of Common Femoral Endarterectomy Combined with Inflow and Outflow Endovascular Treatment for Chronic Limb Threatening Ischaemia.
Reference: Ahmed Elbadawy et al. Eur J Vasc Endovasc Surg 2020, article in press.
---
We are interested in your opinion. Please, leave your comments, thoughts, questions, etc., below. They will be most welcome.