Courtesy of Dr. Carlos Fava.
Aortic annulus rupture is a catastrophic event that presents in nearly 0.9% of cases, but there is another entity called contained annulus rupture, associated to oversized devices and annulus calcification and diagnosed with CT angiography, with up to 5% frequency.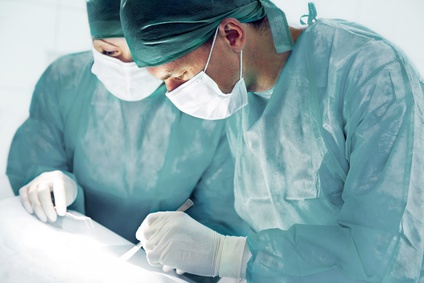 1602 patients from the ENCORE registry were analyzed. 21 of these patients presented contained annulus rupture (1.3%).
Mean age was 81.9 years, 18 were women and most of them received self-expandable valves.
In 17 cases, contained annulus rupture was diagnosed with CT angiography, in 2 with transesophageal echocardiography (TEE), and in the remaining 2 with post TAVR CT angiography, due to clinical suspicion.
Follow up was at 2.3 years. No patient presented symptoms or required reintervention and 9 died of non-cardiac cause.
---
Read also: The FDA Approves Ticagrelor for Primary Prevention in High Risk Patients.
---
After angio CT at follow-up, one presented regression, 7 remained stable and 3 presented remission.
Conclusion
Outcomes of this international multicenter registry show that contained annulus rupture had a favorable evolution, with supports the strategy of "watch and wait" used with these patients.
Courtesy of Dr. Carlos Fava.
Original Title: Long-term follow-up of patients with contained annulus ruptures after TAVI: the EuropeaN COntained RupturE (ENCORE) Registry.
Reference: Philipp Breitbart,et al. EuroIntervention 2020;16:83-8.
---
We are interested in your opinion. Please, leave your comments, thoughts, questions, etc., below. They will be most welcome.