Using Sapien 3, transcatheter mitral valve replacement to treat failed bioprosthetic valves can be performed with a high degree of technical success.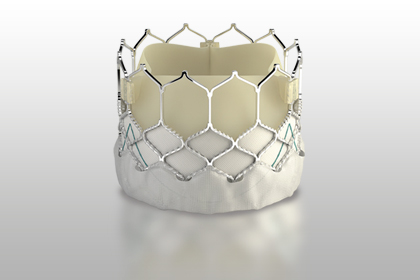 Failed mitral bioprosthetic valves are truly challenging due to how frequent symptoms are and the high morbidity/mortality associated with a new surgical replacement. Furthermore, there are no catheter options specifically designed to treat this issue.
Sapien 3 was developed as a last resource, but thanks to its good results, it is becoming a consistently good option.
Researchers analyzed prospectively all patients implanted with Sapien 3 to treat a failed mitral prosthesis between 2015 and 2019 included in the Society of Thoracic Surgeons (STS) registry. The primary efficacy endpoint was 1-year mortality, and secondary endpoints included 30-day mortality, New York Heart Association functional class, and valve performance.
---
Read also: Convalescent Plasma for Severe Pneumonia from COVID-19.
---
A total of 1529 patients were included; they had undergone a mitral valve-in-valve procedure through transseptal or transapical access in 295 sites. Technical success was achieved in 96.8% of patients and 30-day and 1-year mortality rates were 5.4% and 16.7%, respectively.
Transseptal access was linked to lower 1-year mortality compared with transapical access (15.8% vs. 21.7%; p = 0.03).
New valve implantation provided immediate and sustained symptomatic relief. Baseline New York Heart Association functional class was III/IV in 87.1% of patients vs. 9.7% after a year.
Conclusion
Transcatheter mitral valve replacement in failed mitral bioprosthetic valves was associated with high technical success, lower 30-day/1-year mortality rates, and significant improvement of heart failure symptoms.
This option should be considered for most patients with failed mitral bioprosthetic valve and favorable anatomy.
Original Title: One-Year Outcomes of Mitral Valve-in-Valve Using the SAPIEN 3 Transcatheter Heart Valve.
Reference: Brian Whisenan et al. JAMA Cardiol. 2020;5(11):1245-1252. doi:10.1001/jamacardio.2020.2974.
---
(Visited 1 times, 1 visits today)