Transcatheter mitral valve repair (TMVR) with MitraClip was shown feasible and safe, and therefore a viable option for symptomatic patients with severe mitral valve regurgitation of prohibitive risk. In this regard, the procedure alleviates symptoms, cardiac regurgitation and has a potential benefit on ventricular remodeling. However, many patients presented atrial fibrillation (AF) and mitral valve repair evolution has not been properly analyzed in this group.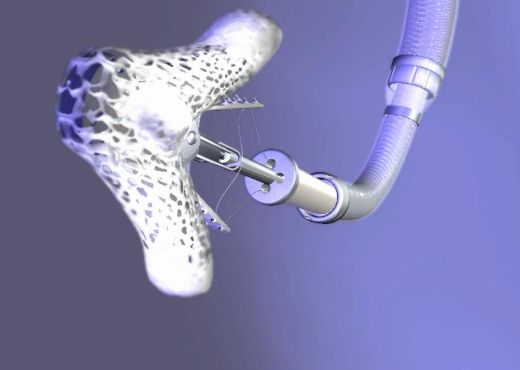 This study looked at 5613 patients undergoing TMVR with MitraClip. 3555 presented AF (63.3%).
These patients were older (80± 9 vs. 77±11 years) and mostly men (55% vs. 50%). They also presented more stroke, kidney function deterioration, dialysis, definite pacemaker, more cardiac failure FC III-IV, hospitalizations for cardiac failure, AMI and worse quality of life. Mortality STS score was also higher (7% vs. 5% p<0.0001).
---
Read also: Good Outcomes for MitraClip "Off Label".
---
Procedural success was similar for both groups, was well as inhospital mortality. However, patients in the AF group stayed longer in hospital.
At one-year follow-up, AF patients experienced higher mortality rate or hospitalization for cardiac failure (hazard ratio [HR]: 1.27; 95% confidence interval [CI]: 1.11 to 1.44; p < 0.001). Patients with AF experienced higher mortality rate (HR: 1.44; 95% CI: 1.22 to 1.70; p < 0.001), hospitalization for CF (HR: 1.17; 95% CI: 1.00 to 1.36; p=0.05), stroke (HR: 1.63; 95% CI: 1.01 to 2.64; p=0.047) and bleeding (HR: 1.34; 95% CI: 1.10 to 1.64; p=0.004). Among patients presenting AF, stroke rate was lower compared to anticoagulated patients.
Conclusion
Among patients undergoing percutaneous mitral valve repair the presence of atrial fibrillation is normal, and it is associated to worse evolution at one year follow up, despite similar results at hospital level. More studies are needed on early treatment of mitral regurgitation to minimize the development of atrial fibrillation, and to identify therapies to improve these patients' evolution.
Original Title: The Prevalence and Impact of Atrial Fibrillation on 1-Year Outcomes in Patients Undergoing Transcatheter Mitral Valve Repair. Results from the Society of Thoracic Surgeons / American College of Cardiology Transcatheter Valve Therapy Registry.
References: Sameer Arora, et al. J Am Coll Cardiol Intv 2019;12:569–78
---
We are interested in your opinion. Please, leave your comments, thoughts, questions, etc., below. They will be most welcome.