Courtesy of Dr. Carlos Fava.
The femoral approach is preferred when it comes to TAVR, but sometimes it is not viable. This is when other access sites come into play, such as the trans-subclavian/axillary (TS/TAx), the apical, transcaval, transcarotid (TC) or transaortic. At present, few studies have looked into this matter, which is why it is still difficult to determine the optimal approach for each patient.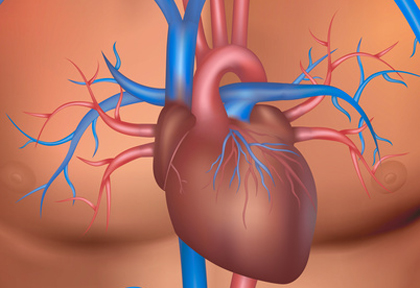 To this end, this study looked at 63581 patients undergoing TAVR between 2015 and 2018. Of these, 3628 procedures were carried out via alternative access sites with the SAPIENS 3 valve (5.7%). Within this group, 1815 were transapical or transaortic (TA/TAo), 1249 TS/TAx and 242 TC procedures.
TF, TS/TAx and TA/TAo outcomes were analyzed.
Mean age was 80. Patients undergoing transfemoral TAVR presented fewer comorbidities.
---
Read also: Mitral Valve Repair with MirtaClip Was Feasible and Safe.
---
Procedural success was 97.4% for the TF group, 97.3% for TS/TAx and 96.8% for TA/TAo. Conscious sedation was more frequent amongst TF patients.
Hospitalization ─both at the ICU and the regular floor─ was lower in the TF group (2 days), followed by the TS/TAx group (3 days) and the TA/TAo (6 days).
At 30-day follow-up, mortality was 2.4% for the TF group, 5.4% for the TS/TAx group and 8.5% for the TA/TAo group. Stroke was more frequent in the TS/TAx group and new atrial fibrillation and need for dialysis occurred more often in the TA/Tao group. There were no differences in life threatening major bleeding or vascular complications.
---
Read also: Drug-Eluting Stents vs. Balloons While Paclitaxel Is in the Eye of the Storm.
---
Propensity score matching was done between TS/TAx and TA/TAo. Patients undergoing TS/TAx TAVR showed lower mortality at 30 days (5.3% vs. 8.4%; p < 0.01) and lower hospitalization rate. However, they presented higher stroke rate (6.3% vs. 3.1%; p < 0.05).
In time, there were fewer TA/TAo and TC procedures and more TS/TAx.
Conclusion
TS/TAx is becoming more frequent as alternative to balloon expandable TAVR procedures. The evolution of TS/TAx TAVR seems positive despite the relatively early experience of most specialized centers.
Courtesy of Dr. Carlos Fava.
Original title: Outcomes Following Subclavian and Axillary Artery Access for Transcatheter Aortic Valve Replacement Society of the Thoracic Surgeons/American College of Cardiology TVT Registry Report.
Reference: Thom G. Dahle, et al. J Am Coll Cardiol Intv 2019;12:662–9
---
We are interested in your opinion. Please, leave your comments, thoughts, questions, etc., below. They will be most welcome.