Even after the US Food and Drug Administration (FDA) issued an alert on paclitaxel devices in patients with femoropopliteal artery disease, which caused the interruption of a few ongoing studies, reality indicates that the efficacy of these devices has been proven and that they are still used.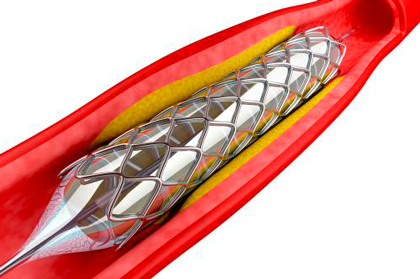 The increased mortality observed in the meta-analysis that warranted the FDA alert presents several limitations, such as the fact that the cause of death could not be determined and, therefore, attributing the mortality difference to paclitaxel is mere speculation.
Regardless, this work (recently published in J Am Coll Cardiol) was long awaited by all interventional cardiologists who work on peripheral disease, because it compared drug-coated balloons with bailout conventional stenting and drug-eluting stents, head to head.
---
Read also: DES and DCB with Similar Results in Femoropopliteal Artery Disease.
---
This study randomized 150 patients with symptomatic femoropopliteal disease to receive a drug-eluting stent or a drug-coated balloon (in case of dissections compromising flow, for example, bailout conventional stenting was allowed) after stratification for lesion length (≤10 cm, >10 cm to ≤20 cm, and >20 cm to ≤30 cm). The primary efficacy endpoint was patency at 12 months. The secondary endpoints included death, major amputation, and clinically-justified revascularization.
Over one-half of lesions were total occlusions and the bailout stenting rate was 25.3% in the drug-coated balloon group.
Patency rates were 79% and 80% for drug-eluting stents and drug-coated balloons, respectively (p = 0.96), but decreased to 54% vs. 38% at 36 months (p = 0.17).
---
Read also: AHA 2018 | New-Generation DES Are Similar to Second-Generation DES Beyond Polymer.
---
Freedom from clinically-justified target lesion revascularization was over 90% at 1 year, but dropped to around 70% at 36 months in both groups.
The global mortality rate at 36 months was 7.3%, with only one device-related death.
Conclusion
Patency rates at 12 months seem to be similar between drug-eluting stents and drug-coated balloons plus bailout conventional stenting in femoropopliteal interventions. There was a trend towards improved patency over time with the use of stents.
Original title: Drug-Eluting Stent Versus Drug-Coated Balloon Revascularization in Patients with Femoropopliteal Arterial Disease. Randomized Evaluation of the Zilver PTX Stent vs. Paclitaxel-Eluting Balloons for Treatment of Symptomatic Peripheral Artery Disease of the Femoropopliteal Artery [REAL PTX].
Reference: Yvonne Bausback et al. J Am Coll Cardiol 2019;73:667-79.
---
We are interested in your opinion. Please, leave your comments, thoughts, questions, etc., below. They will be most welcome.