Courtesy of Dr. Carlos Fava.
Around half the treated lesions in peripheral disease are femoropopliteal lesions. Long lesions are among the challenges faced: they are associated with higher mortality and morbidity, and revascularization in that setting always entails some degree of difficulty.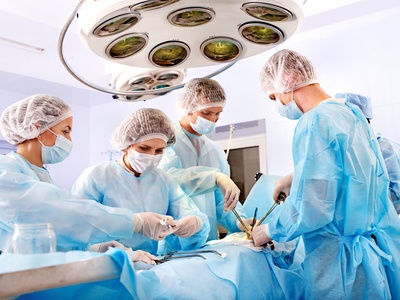 Nowadays, with the development of nitinol stents and more operator experience, angioplasty is becoming a treatment option for them, but there are few randomized studies offering robust information on that.
Researchers randomized 103 patients with TASC II C and D lesions. Among them, 50 underwent angioplasty with a self-expanding nitinol stent and 53 underwent femoropopliteal bypass.
The groups were similar; mean patient age was 69 years old and most subjects were male. Coronary disease was more frequent in the angioplasty group.
---
Read also: DES and DCB with Similar Results in Femoropopliteal Artery Disease.
---
There were no differences in lesion type and length, or in Rutherford classification. About 49% of patients experienced critical ischemia.
Technical success was higher among patients who underwent surgery (87% vs. 100%; p = 0.006). In 13% of patients in the angioplasty group, the lesion could not be crossed.
At 24 months, there were no differences in the rates of limb salvage, survival, or complications. Primary and secondary patency rates were 60% and 72%, respectively, in the stent group, compared with 56% and 73%, respectively, in the surgery group. There were no differences in target lesion revascularization, either.
---
Read also: FDA Alert on Drug-Coated Balloons and Stents in Femoropopliteal Artery Disease.
---
Additionally, both groups showed improvement as regards the ankle brachial index (ABI) and wound healing time, with no difference between them.
Clinical improvement was greater among patients who underwent surgery.
Conclusion
There were no significant differences regarding patency rates, limb salvage, or complications at two years. Technical success and clinical improvement were significantly better among patients who underwent femoropopliteal bypass. The results of patients who underwent angioplasty for femoropopliteal lesions up to 30 cm may be reasonable. We may have to wait for mid- and long-term follow-up results.
Original Title: Nitinol Stent Versus Bypass in Long Femoropopliteal Lesions. 2-Year Results of a Randomized Controlled Trial.
Reference: Florian K. Enzmann, et al J Am Coll Cardiol Intv 2019 Article in press.
---
We are interested in your opinion. Please, leave your comments, thoughts, questions, etc., below. They will be most welcome.