The CLASP looked into patients treated with the new device for transcatheter mitral repair called PASCAL and showed low complications rate, high survival rate, significant mitral regurgitation reduction and improved quality of life at one year.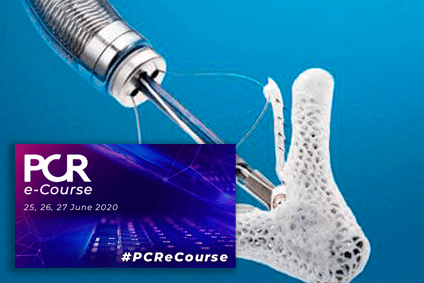 In July 2019 we published on our web page the 30 year outcomes of the PASCAL device () which appear good, but still had to prove safe and effective over time.
The one-year follow-up was presented at the virtual EuroPCR 2020 and published simultaneously in J Am Coll Cardiol Intv (the same magazine that had published the first outcomes).
All eligible patients showed moderate to severe mitral regurgitation symptoms despite optimal medical treatment.
Final end points included procedural and clinical success and adverse events rate.
---
Read also: EuroPCR 2020 | EVOQUE: New Transcatheter Mitral Valve Replacement System, Promises at Short Term and Future Hope
---
109 patients were treated (67% with functional mitral regurgitation (MR) and 33% MR of degenerative etiology), most in functional class III/IV.
At 30 days, there was one cardiovascular death (0.9%), mild or lower mitral regurgitation was achieved in 80% of patients (77% of functional MR and 86% of degenerative MR). Nearly 90% of patients achieved FC I/II with a 28-minute improvement in the 6 minute walk test.
At one year, survival was 92% and 88% of patients did not require new hospitalization for cardiac failure (80% of patients with functional etiology and 100% of patients in the degenerative arm). Residual MR, functional class and quality of life score resulted similar at 30 days.
Conclusion
The PASCAL device for transcatheter mitral repair has maintained good results at 30 days in terms of improved mitral regurgitation, functional class and quality of life.
Título original: One-Year Outcomes for Transcatheter Repair in Patients with Mitral Regurgitation from the CLASP Study.
Referencia: John G. Webb et al. JACC: Cardiovascular Interventions 2020, article in press. DOI: 10.1016/j.jcin.2020.06.019 y presentado en el EuroPCR virtual 2020.
---
We are interested in your opinion. Please, leave your comments, thoughts, questions, etc., below. They will be most welcome.