This work presented at the ESC Congress 2017 held in Barcelona, simultaneously published in The Lancet, seems to give hope to all those that still believe in renal denervation. Interim outcomes suggest that a more intensive denervation of renal arteries, carried out at the SYMPLICITY HTN-3 trial, could reduce blood pressure in patients with untreated mild to moderate hypertension.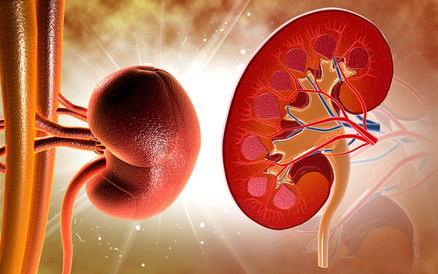 Compared to those receiving placebo at procedure (sham procedure), denervation with the new multi-electrode catheter Symplicity Spyral (Medtronic) resulted in superior reduction of 24 h systolic blood pressure (some 5 mmHg lower) and 3 month diastolic blood pressure (some 4.4 mmHg lower).
After the upsetting SYMPLICITY HTN-3, these results should be interpreted with cautious optimism, although it is obvious the shed light on renal denervation.
---
Read also: "Patients with Resistant Hypertension: Nearly 50% doesn't take medication".
---
Actually, this is a small study (80 patients) with no statistical power for clinical final end points. In addition, study outcomes were assessed just at 3 months, response was variable, and even though blood pressure was significantly reduced, in absolute terms it was reduced only by 5 mmHg.
Patients included in this work were not under treatment (or had abandoned it) and had office systolic blood pressure between 150 and 180 mmHg. All eligible patients received renal angiography and were randomized to denervation or not. The angiography served as placebo procedure for the control group.
It is worth mentioning that there were no adverse events associated to the procedure, despite the more aggressive denervation performed in this study, compared to prior studies.
Original Title: Catheter-based renal denervation in patients with uncontrolled hypertension in the absence of antihypertensive medications (SPYRAL HTN-OFF MED): a randomized, sham-controlled, proof-of-concept trial.
Presenter: Townsend RR.
---
We are interested in your opinion. Please, leave your comments, thoughts, questions, etc., below. They will be most welcome.