Courtesy of Dr. Carlos Fava.
Transcatheter aortic valve replacement (TAVR) has already demonstrated benefit for different risk groups, but one of the remaining challenges is the reduction of the need for a pacemaker, which is still high for self-expanding valves compared with expandable balloons.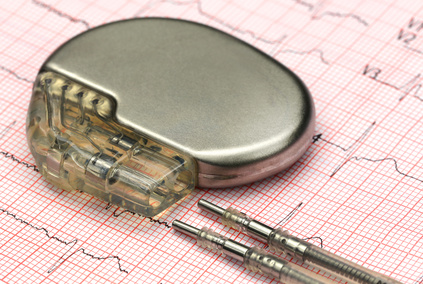 The study enrolled 203 patients with severe aortic stenosis who underwent TAVR with a CENTERA self-expanding valve (Edwards Lifesciences, Irvine, California).
The mean age was 82 years, two thirds of these patients were women, the Society of Thoracic Surgeons score was 6.1, most patients were New York Heart Association functional class III or IV, 33.5% suffered from renal impairment, 7.9% had a prior pacemaker implantation, and their mean ejection fraction was 55%.
At 30 days, mortality was 1%, stroke was 4%, disabling stroke was 2.5%, acute myocardial infarction was 1.5%, permanent pacemaker implantation was 4.9%, and major bleeding was 14.4%.
---
Read also: Bundle Branch Block and Need for Permanent Pacemaker, a Major Challenge after TAVR.
---
After a 1-year follow-up, overall mortality was 9.1%, cardiovascular mortality was 4.6%, disabling stroke was 4.1%, new pacemaker implantation was 6.5%, and hospital readmission due to cardiac reasons was 6.8%. The mean aortic valve gradient was 8.1 ± 4.7 mmHg, the mean effective orifice area was 1.7 ± 0.42 cm2, and there was no severe or moderate aortic regurgitation.
Conclusion
The CENTERA-EU trial demonstrated mid-term safety and effectiveness of the CENTERA valve. In addition to low mortality, it maintained its hemodynamic performance and low need for pacemaker after implantation in high-risk patients with severe aortic stenosis.
Courtesy of Dr. Carlos Fava.
Original title: 1-Year Outcomes of the CENTERA-EU Trial Assessing a Novel Self-Expanding Transcatheter Heart Valve.
Reference: Didier Tchétché et al. J Am Coll Cardiol Intv 2019;12:673-80
---
Su opinión nos interesa. Puede dejar su comentario, reflexión, pregunta o lo que desee aquí abajo. Será más que bienvenido.