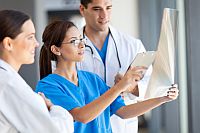 Nurses and Technicians
Dear Colleagues:
This is new version of our Nurses and Technicians Committee in SOLACI's webpage. It is very important for each of us to enter the page and comment on our content and features (both present and future). All comments will be welcomed and carefully considered, since these suggestions allow us to develop and grow further.
Watch Again New Frontiers in the Cath Lab
Watch again our Webinar "New frontiers in the Cath Lab" on our Youtube account. The event was held on 28/11/2020 and it was carried out by the Nurses and Technicians area. What ...