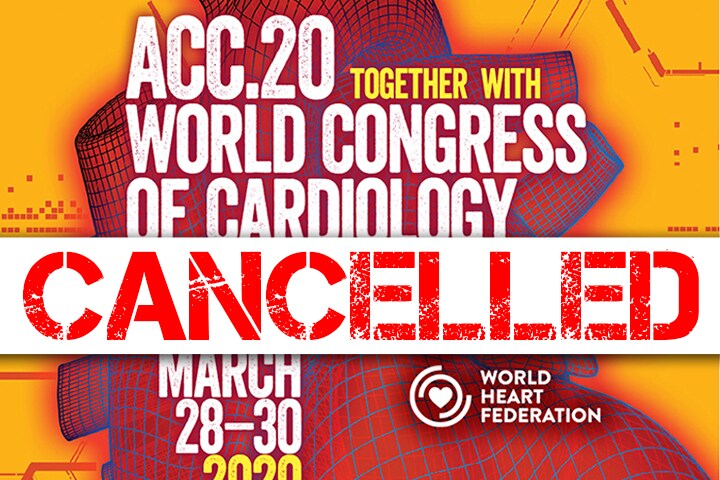 ACC 2020 Articles
These are the most important articles that were going to be presented at the ACC 2020 Congress, suspended due to the COVID-19 (coronavirus) pandemic.
Virtual ACC 2020 | COAPT: Better Quality of Life Translates into Harder End-Points
After transcatheter mitral valve repair with MitraClip, the COAPT patients saw improved quality of life, better survival rate and fewer hospitalizations for cardiac failure at long term ...

Virtual ACC 2020 | Unlike in TAVR, the Number of Mitral Valve Surgeries Does Not Improve the Outcomes of Transcatheter Mitral Valve Repairs
Soon, our website will feature an interesting study showing that sites with a higher number of conventional surgical aortic valve replacements had better outcomes in transcatheter aortic valve ...

Virtual ACC 2020 | Conscious Sedation in TAVR
According to the TVT Registry, patients who undergo transcatheter aortic valve replacement (TAVR) with conscious sedation have better outcomes, including lower mortality rates. A minimalist ...
Virtual ACC 2020 | More Evidence in Support of the Demanding 2017 Hypertension Guidelines
It's been a while since the demanding and tough 2017 document written jointly between ACC and AHA where, with much controversy, cutoff hypertension values were taken to extreme limits. In ...

Virtual ACC 2020 | Statins Could Also Protect Against Chemotherapy Cardiotoxicity
This retrospective study has shown a reduction in hospitalization for cardiac failure in patients who were already using statins receiving anthracycline and trastuzumab in the context of breast ...

Virtual ACC 2020 | "Dangerous" Plaques by CT Effectively Predict Infarction
This post-hoc analysis of the SCOT-HEART shows low-attenuation plaque burden might successfully predict events. A greater number of low-attenuation plaques seems to be synonymous with ...

Virtual ACC 2020 | Myocardial Ischemia Induced by Sudden Mental Stress
Myocardial ischemia induced by sudden mental stress is associated with bad prognosis, especially in patients with a history of acute myocardial infarction according to this new study. ...