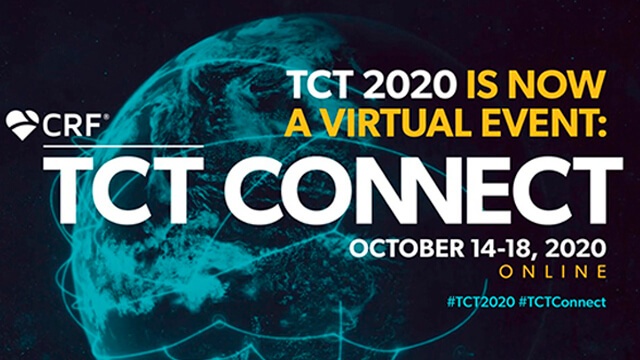 TCT 2020
Here are the most important articles of the TCT 2020 virtual Congress.
If you cannot view the articles, click here.
TCT 2020 | Our Next Goal Should Be Using IVUS Guidance in Every Angioplasty
The benefits of intravascular ultrasound (IVUS) guidance in all angioplasties with second-generation drug-eluting stents (DES) persist through 3 years of follow-up. These data derive from ...
TCT 2020 | Ticagrelor Monotherapy After ST-Segment Elevation Infarction
Ticagrelor monotherapy after 3 months of dual antiplatelet therapy in patients who experienced ST-segment elevation infarction significantly reduces major bleeding without increasing ...
TCT 2020 | Xience in Favor of Short Dual Antiaggregation Therapy with High Bleeding Risk
Following with aspirin alone after a short period of dual antiaggregation therapy (DAPT), 1 to 3 months, did not increase ischemic events in patients receiving a Xience stent while significantly ...
TCT 2020 | Crushed Prasugrel Administration prior PCI
Prehospital administration of crushed tablets of prasugrel loading dose in the ambulance while patient is on his way to primary PCI does not improve reperfusion markers compared against ...
TCT 2020 | TAVR Appears to Be the Solution for All Dysfunctional Biological Valves
Transcatheter aortic valve replacement (TAVR) results durable at 5 years to treat failed surgical bioprosthetic valves and at one year to treat valves percutaneously. Regardless the type of ...