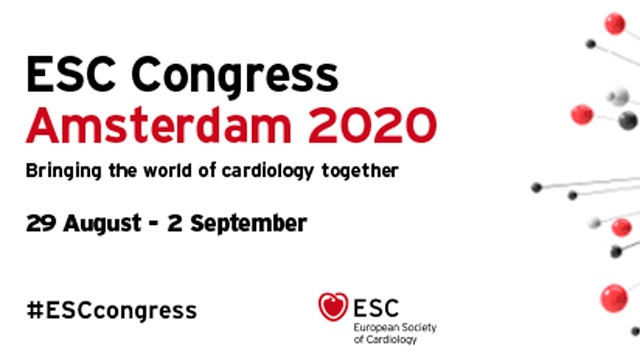 ESC 2020
Here are the most important articles of the Virtual ESC 2020.
ESC 2020 | Ticagrelor Might Increase Bleeding and Mortality in the Elderly
Ticagrelor compared against clopidogrel produces more bleeding and also more deaths in patients over 80 recently undergoing acute myocardial infarction. Contrary ...
ESC 2020 | 2020 Atrial Fibrillation Guidelines: News on Diagnosis, Classification, and Care
New guidelines for the diagnosis and treatment of atrial fibrillation (AF) were released at the 2020 European Society of Cardiology (ESC) virtual congress. This document incorporates several ...
ESC 2020 | Against the Grain, ASA Monotherapy Appears Superior after TAVR
After TAVR, patients with no anticoagulation indication are favored by monotherapy with aspirin (ASA) vs. dual antiaggregation therapy (DAPT). This study ...
ESC 2020 | New Drug Improves Functional Capacity in Hypertrophic Cardiomyopathy
In patients with hypertrophic cardiomyopathy, myosin inhibitor mavacamten plus optimal medical therapy improved hemodynamics, functional capacity, and symptoms. Mavacamten is the first myosin ...
ESC 2020 | New European Guidelines on Non-ST-Segment Elevation Acute Coronary Syndromes: What's New?
The new European guidelines on NON-ST-segment elevation acute coronary syndromes (NSTE ACS) were presented virtually during the European Society of Cardiology 2020 Congress (ESC 2020) and ...
ESC 2020 | Rivaroxaban Might Reduce Cardiac Cerebral and Peripheral Events
Adding rivaroxaban to the standard treatment might reduce events incidence in lower limbs, heart, and brain, in patients with peripheral vascular disease undergoing ...