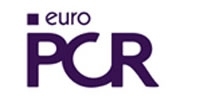 EuroPCR 2016
All the news about this International Congress. From 17th to 20th of May - Palais des Congrès, Paris, France.
TAVI at 10 Years: First Study to Assess TAVI Long Term Durability
Original Title: First look at long-term durability of transcatheter heart valves: Assessment of valve function up to 10 years after implantation. Presenter : Danny ...
VELETI II: PCI to Intermediate coronary SVG lesions with DES
Original Title : Sealing intermediate non-obstructive coronary SVG lesions with DES as a new approach to maintaining vein graft patency and reducing cardiac events: the VELETI II randomized clinical ...
SYNTAX II: Initial outcomes of FFR/iFR and IVUS guided PCI with last generation DES in 3 vessel patients
Original Title : iFR/FFR and IVUS-guided percutaneous coronary revascularization with new-generation DES in patients with de novo three-vessel disease: 30-day outcomes of the SYNTAX II trial. ...